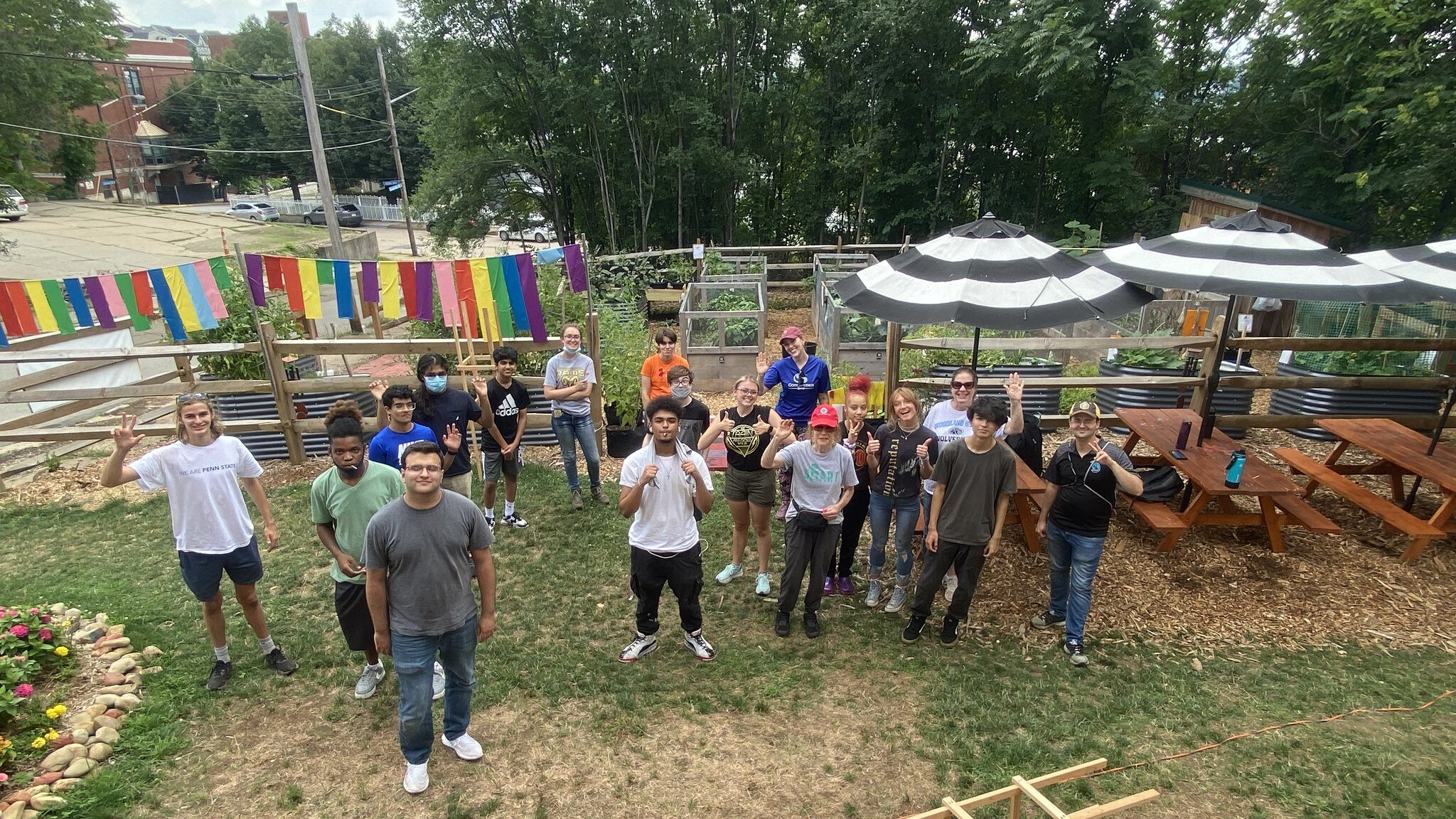 As our team prepares for another incredible year at the Readiness Institute at Penn State, we also wanted to look back on how our community grew and connected in 2022. This past year, we hit our goals and set new ones, we strengthened partnerships and cheered on our collaborators, and we proudly watched learners prepare for their future and reach new heights — all the way to the moon (more on that later). Here are some of our favorite moments in 2022 and what we're looking forward to in 2023.
2022 Summer Program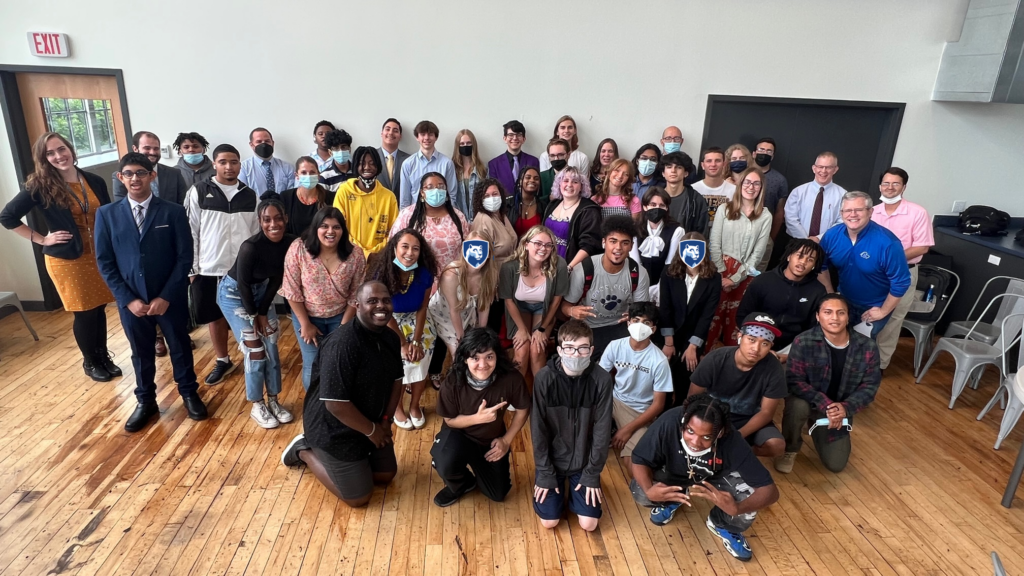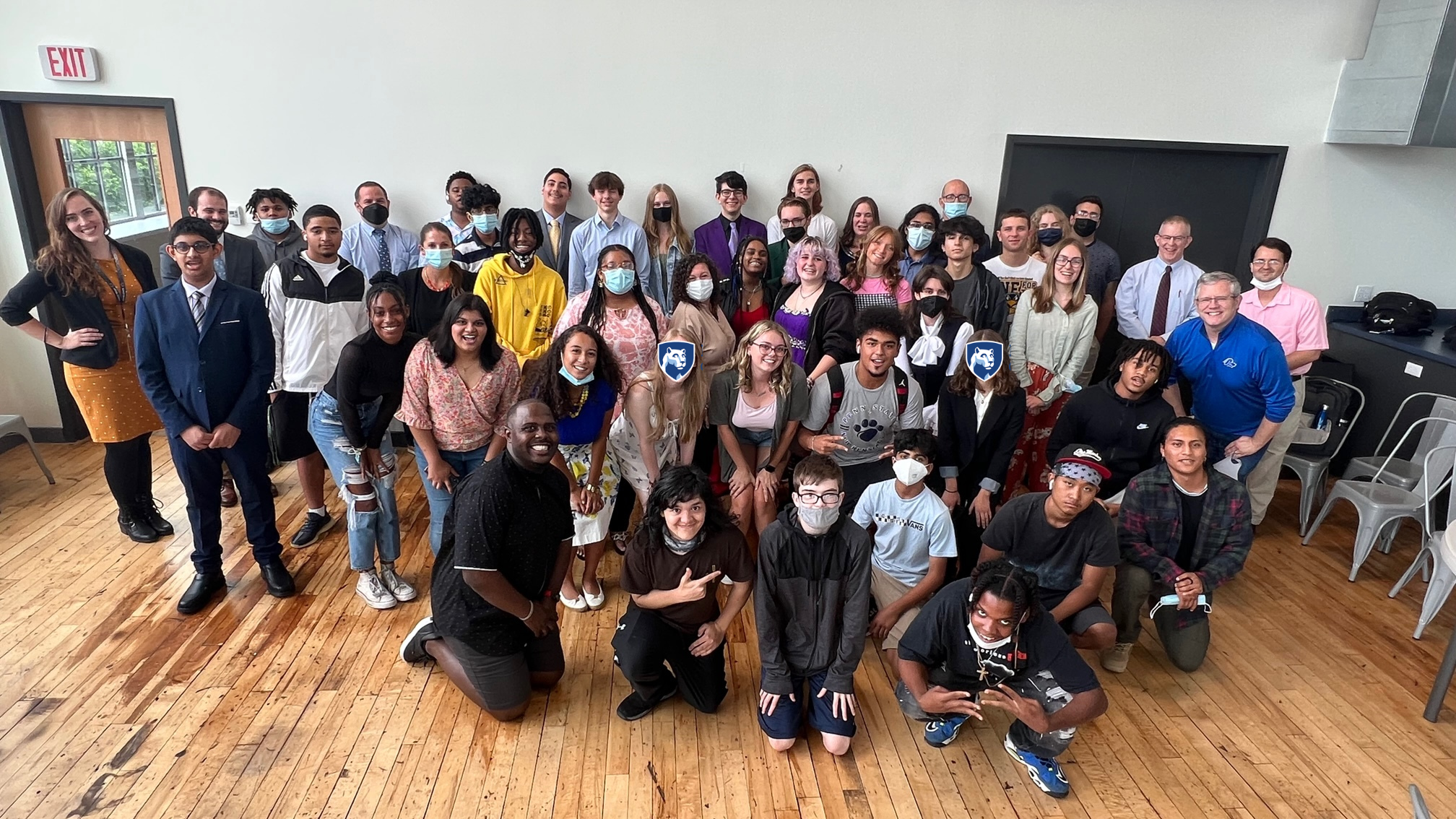 It is safe to say that the headlining event of 2022 was the second year of our Readiness Institute Summer Program. For six weeks in late June and early August, 45 learners from 22 school districts gathered together to create their own personalized pathways to success. Each week, three cohorts of learners rotated between on-site, off-site, and virtual programming led by an amazing group of instructors.
Onsite in the Penn State Center Pittsburgh classrooms, learners welcomed guest speakers and worked together on skills workshops, including social emotional learning, digital fluency, entrepreneurship, and soft skills. During off-site days, they visited local career and cultural sites like SLB Radio, Moonshot Museum, Carnegie Science Center, Sunny's Community Garden, and more. They also had an opportunity to tour Penn State's University Park campus and several other Penn State campuses in the region. Learners then took a day each week to meet together virtually and reflect on that week's experience and their personal journey, including topics in decision-making, change literacy, and mental health.
Throughout the summer, learners split into groups for the Community Design Challenge — exploring the 17 UN Sustainable Development Goals and finding local solutions to issues like gender equality, climate action, poverty, and quality education. During a celebration on the last day of the program, groups presented their ideas and welcomed feedback, with potential to go implement these ideas in their schools and be real changemakers in their communities.
You can read all about the 2022 Summer Program on our blog and check back in a few months for 2023 Summer Program highlights. Current high school juniors (will be rising seniors this summer) can learn more about the upcoming program and apply here by March 31.
Workshops and Training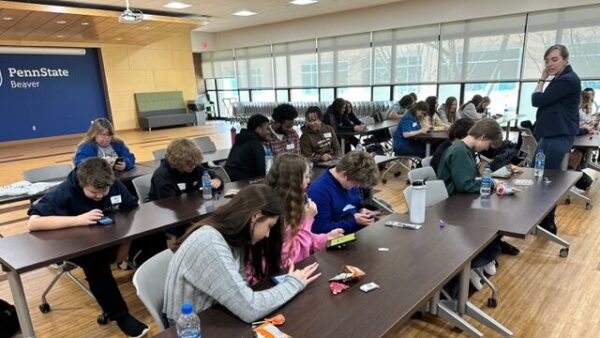 Though the Readiness Institute Summer Program officially ends after 6 weeks, it sparks life-long connections between learners, instructors, the Readiness Institute team, and the community. The team stays in touch with all Summer Program learners for life and college updates, mentoring, and support in any way it is needed. Learners are also invited to several workshops to help prepare them for their next steps in life. This past fall, four in-person and virtual workshops were held to help learners (and their parents) navigate the college application process, essay writing, and the FAFSA. For these workshops, students were connected with helpful resources and contacts, including Rachael Banks (Director of Admissions at Penn State Admissions – Pittsburgh), Fabian Cotton (Admissions Counselor for Penn State Admissions – Pittsburgh), Estelle Belko (Student Aid Coordinator at Penn State Greater Allegheny), Deyo Olorunnisola (Director of Admissions at the Penn State Schreyer Honors College), and Dan Pinchot (Senior Director of Enrollment Management for Southwestern Pennsylvania, Admissions).
The Readiness Institute team also partnered with some of Penn State's local campuses for the Community and Future Ready Workshop Series last year, thanks to funding from the Claude Worthington Benedum Foundation. So far, more than 200 high school students from all over the region have attended one of the workshops at Penn State New Kensington, Penn State Greater Allegheny, Penn State Beaver, and Penn State Fayette. The workshops were aimed at helping students prepare for life personally, publicly, and professionally, and covered topics in financial literacy, essential skills to be community and future ready, and artificial intelligence. At Penn State Fayette, our team also helped host a Shark Tank competition. During the workshops, students had an opportunity to learn more about Penn State and tour the different campuses. The team is planning to see even more students and campus connections in 2023!
For the second fall in a row, the Readiness Institute was the Pittsburgh host of the Mark Cuban Foundation AI Bootcamp. More than 40 students in grades 9 through 12 joined us in the Penn State Center Pittsburgh classroom each Saturday for four weeks to explore artificial intelligence and machine learning. For each half-day session, they tuned into a Zoom session with Mark Cuban Foundation leaders and other students from bootcamps across the country to welcome guest speakers (including Mark Cuban himself) and industry experts. They worked through interactive exercises in datasets, computer vision, and natural language processing, guided in-person by industry mentors from Innovative Systems, Inc.
Another student engagement initiative held this year was the Launch Your Future Internship and Certification Program, in partnership with the Carnegie Science Center. The first session was held at the Penn State Center Pittsburgh in August, as several high school students (including a few from our Summer Program) gathered to learn more about careers in the space industry and build career readiness skills. Throughout the program, learners had the opportunity to tour the Moonshot Museum and Astrobotic and take part in speed mentoring with professionals working in the space industry. Groups of students also worked on a project about the space industry in Pittsburgh and even got to present it at the Mayor of Pittsburgh's office. There was an additional fall cohort of the program (and there will be more in 2023!) that took place at the Carnegie Science Center.
Industry and Community Connections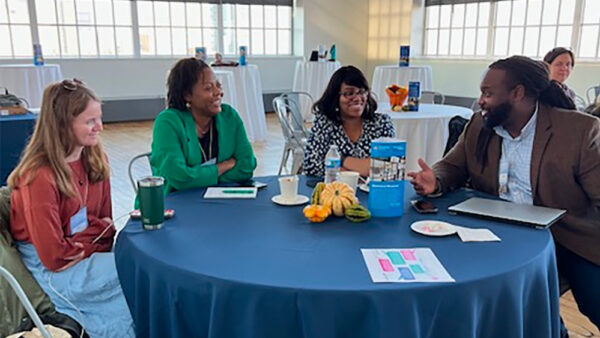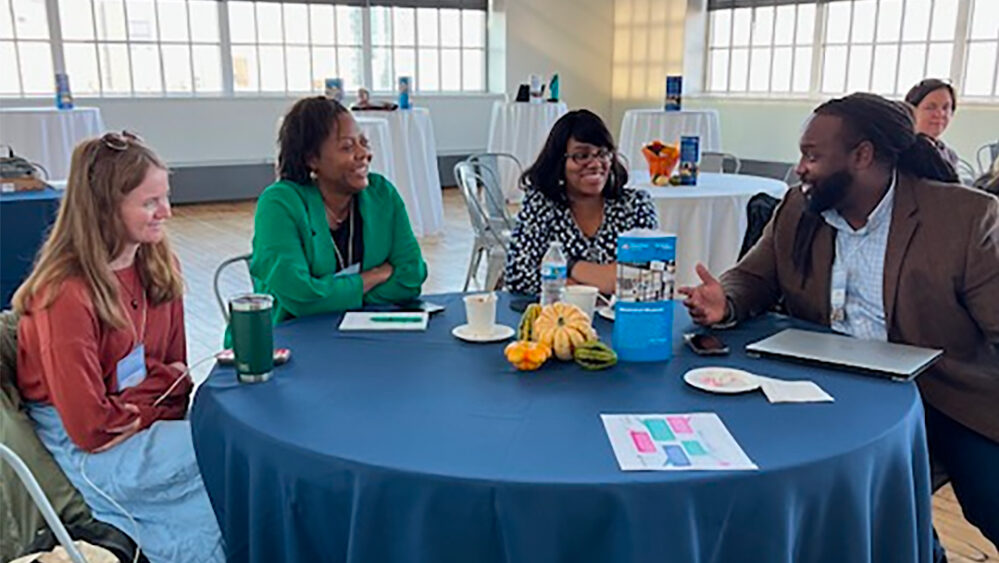 In November, some of the best and brightest professionals in education, industry, and community gathered at the Energy Innovation Center for the second annual Readiness Institute Summit. This time, the focus of the event was on learner success and shifting to a learner-centered education system. It was led by Devin Vodicka and Katie Martin, Chief Executive Officer and Chief Impact Officer of Learner-Centered Collaborative — a nonprofit working with educators across the country to identify pressing challenges and set ambitious goals using a learner-centered approach. Attendees at the Summit worked together on activities and discussions to expand their views of learner success and explored what it means to have a learner-centered approach versus a school-centered approach.
The Readiness Institute also took the time during the event to recognize two important people doing the work to solve some of the complex challenges many are facing in education. Sam Moore, Executive Director at the Moonshot Museum, was presented with the 2022 Stanley Thompson Future Ready Leader of the Year Award, and Angela Mike, executive director of the Career and Technical Education (CTE) division of the Pittsburgh Public School District, was presented with the 2022 Tracey DeBlase Huston Community Leader of the Year Award. Read more about the 2022 RI Summit.
The Readiness Institute also highlighted the expertise of industry and community experts through our monthly Speaker Series. Each month, the Readiness Institute team sits down with a different professional to talk about their personal and professional pathways and the various skills and experience needed to pursue and thrive in their field. These fields and topics include sustainability; decision-making; learner empowerment; diversity, equity, and inclusion; and more. You can listen to recordings of the events, and be on the lookout for some student speakers this year.
The Readiness Institute podcast, produced by the Saturday Light Brigade (SLB Radio) and launched in 2021, continued to reach new audiences in season two. Summer Program learners are very familiar with SLB Radio since they have the opportunity during the program to visit the company, learn the inner workings of the media industry, and even record their own podcasts. Larry Berger, founder of SLB Radio, hosts the Readiness Institute podcast and chats with Justin Aglio, Emma Hance, and students in the Readiness Institute's programs. They chat about things like future-ready skills, placed-based learning, teamwork, and more. The podcast episodes can be found on Spotify or on our website.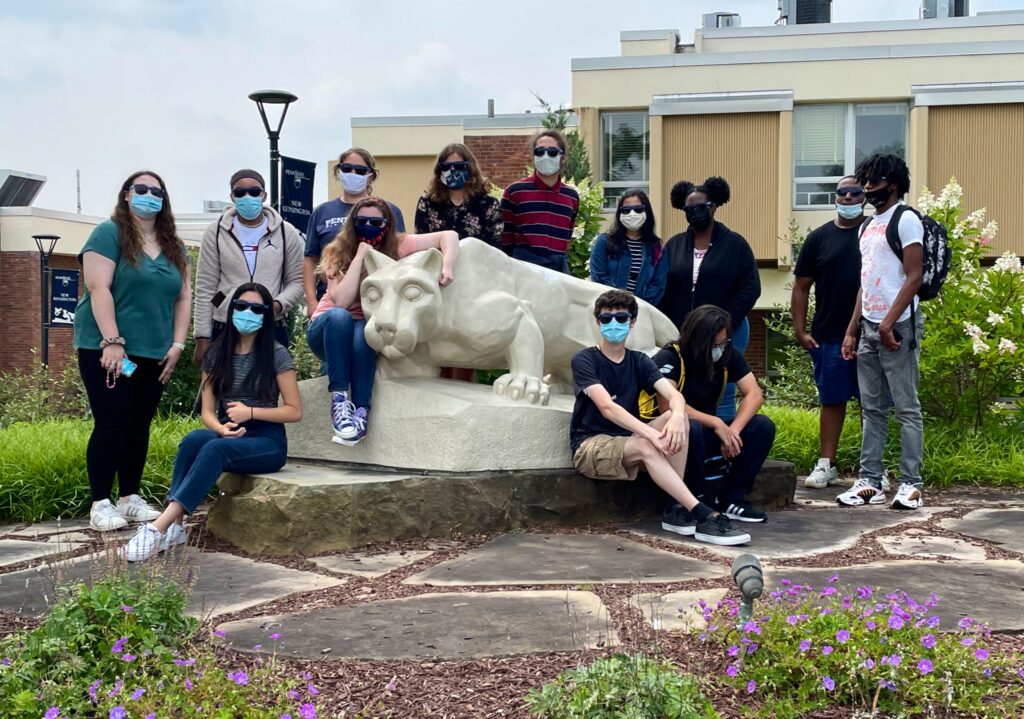 Looking Forward to 2023
It's only February, but the Readiness Institute team is already making exciting moves:
Planning for Summer Program 2023 — The team has been hard at work planning for another great summer of connecting learners with amazing opportunities.
Officially launching the Future Ready Learner Design Process — In 2022, we worked with Future Ready Schools to create a toolkit to guide school communities in answering the critical question "what are the essential skills, knowledge, characteristics, and dispositions that learners need to possess in order to be future ready?" Stay tuned for more on this in 2023!
Watching our hopes reach the moon — Since the start of the Readiness Institute, we've been working with Global Moonshots in Education on the Hope Moonshot to collect hopes that will reach the surface of the moon in 2023 on the Peregrine lunar lander.
Providing a network for alumni of the Summer Program — The Readiness Institute team recently hired its inaugural Alumni Network Coordinator — Fred Quinn. He will work with past participants of the summer program to keep them connected and supported.
We are looking forward to another great year of connection and growth, helping empower Pittsburgh youth to be the future leaders of our community. We hope to see you along the way!