Dr. Justin Aglio
Executive Director, Readiness Institute at Penn State
Associate Vice President, Penn State Outreach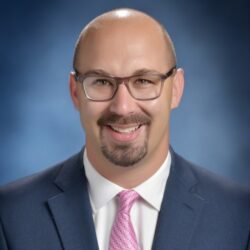 Justin W. Aglio, Ed.D., serves as the associate vice president for Penn State Outreach and executive director of the Readiness Institute at Penn State. With more than twenty years of teaching and administrative experience in the public and higher education sectors, Aglio is dedicated to learner success through enabling education, industry, and community partners for future careers and civic contribution.
Prior to coming to Penn State, Aglio was an international award–winning educator, serving as a teacher and school/district leader, adjunct professor, and visiting scholar at Carnegie Mellon University. In his leadership roles, Aglio led several new initiatives, including the first K–12 artificial intelligence program in America, and was selected as a participant in the 2015 Presidential Maker Roundtable discussion at the White House.
Aglio has been recognized for contributions in his field and has been honored at the international and university levels, most recently receiving the 2021 Penn State Outreach and Online Education Vice President's and Vice Provost's Award for Excellence. He has also been recognized by his peers, with honors including Pittsburgh Magazine's 40 Under 40, International Society for Technology in Education (ISTE) Emerging Leader, Pennsylvania Association for Education Communications and Technology (PAECT) Outstanding Leader of the Year, and Edtech and Elearning Top-100 Influencer.
His thoughts on academic achievement, equity, leadership, STEM, artificial intelligence, personalized learning, and innovation have been featured in such publications as Forbes, EdSurge, Education Week, American School Board Journal, and School Administrator. Aglio has been a keynote speaker and presenter at a variety of national conferences, including ASCD, ISTE, FETC, Mid-Atlantic Personalized Learning Conference, and OETC.
Along with his professional endeavors, Aglio serves on the board of the Moonshot Museum, Mark Cuban Foundation, AIM Academy, and AIM Institute for Learning & Research. He is also an advisor to numerous schools, universities, and startups.
Aglio earned his doctoral degree in leadership and administration in education from Point Park University, his master's degree in curriculum and instruction from McDaniel College, a superintendent letter of eligibility from California University of Pennsylvania, and a bachelor of arts degree in elementary education from Waynesburg University.
Tracey DeBlase Huston
Executive Adviser, Readiness Institute at Penn State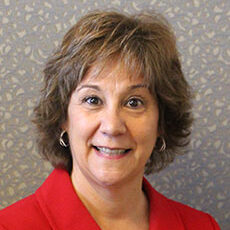 Tracey DeBlase Huston is an Executive Adviser of the Readiness Institute at Penn State and an Emeritus Vice President for Outreach at Penn State. She has more than 31 years of experience in the university relations, strategic communications, marketing, and student recruitment fields.
Prior to her appointment as Vice President, she held several positions during her tenure at Penn State including Associate Vice President for Marketing and Enrollment Services for Outreach and Online Education, Executive Director for Outreach and Online Education Marketing and Admission Services and Director of Communications. Before her arrival at Penn State, Tracey served in two different roles at Juniata College. She was the Assistant Director of Public Relations and the Director of Sports Information.
Her work has been recognized nationally with awards from the Council for Advancement and Support of Education, the University Professional Continuing Education Association, and the Collegiate Sports Information Directors of America. She holds a B.A. degree from Juniata College and an M.S. degree from Penn State. She is a consultant and lecturer on issues and opportunities related to strategic communications, and she is a certified facilitator for Development Dimensions International (DDI).
Dr. Stan Thompson 
Executive Adviser, Readiness Institute at Penn State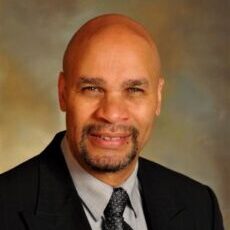 Stan Thompson is an Executive Adviser of the Readiness Institute at Penn State. He recently retired as Senior Director of The Heinz Endowments' Education Program and was previously the Executive Director of Times Squared Academy for Engineering, Mathematics, Science and Technology. He also served as Times Squared Academy's academic dean for K–12 education.
His past professional experience includes working as a middle and high school English teacher in Kansas and New York and as a middle school principal in Wisconsin and Rhode Island. He has also held leadership positions at the Coalition of Essential Schools and the New England Association of Schools and Colleges in Massachusetts. Stan has been the recipient of the Metropolitan Life/National Association of Secondary Schools State Principal of the Year and currently serves as the co-chair of the Education Committee for the University of Pittsburgh's Institute of Politics and is a member of the Board of Visitors of The Learning Research and Development Center at the University of Pittsburgh. 
Stan holds a bachelor's degree in English literature from Wheaton College, a master's in English literature from The State University of New York at Stony Brook, a master's in educational administration from Harvard University, and a doctorate in educational administration and leadership from Nova Southeastern University.
Emma Hance   
Program Manager and Strategic Planning Specialist, Readiness Institute at Penn State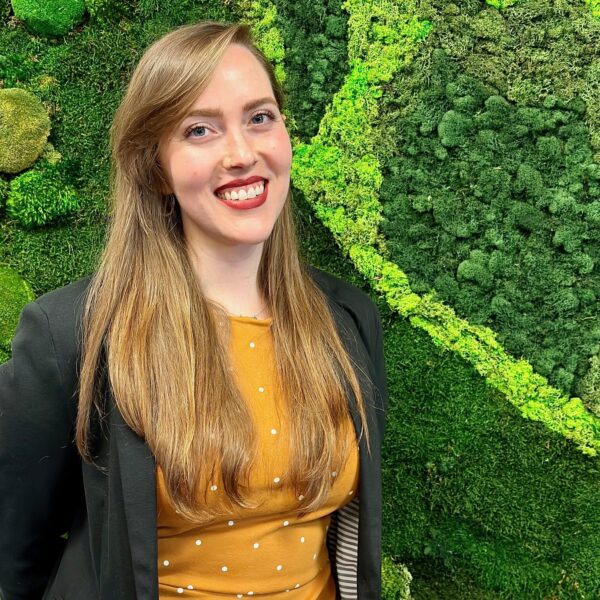 Emma is the Program Manager and Strategic Planning Specialist for the Readiness Institute at Penn State. In her role, Emma plans and manages the Readiness Institute's portfolio of programs, paying special attention to the long-term goals, strategy, and sustainability of the Readiness Institute. By incorporating elements of STEAM education, project-based learning, and mentorship, Emma engages Penn State resources and community partners to help Pittsburgh area high school students achieve their post-secondary education goals and become community and future ready. 
Emma holds a B.A. and B.Phil. from Penn State, Schreyer Honors College, and a M.S.Ed. from Johns Hopkins University. Prior to joining the Readiness Institute, Emma served as the Program Manager for the Robert and Patty Tunno CITY (Community Innovation Training for Youth) program at the Penn State Center Pittsburgh and taught secondary mathematics within the Detroit Public Schools and the Pittsburgh Public Schools.
Fred Quinn
Alumni Network Coordinator, Readiness Institute at Penn State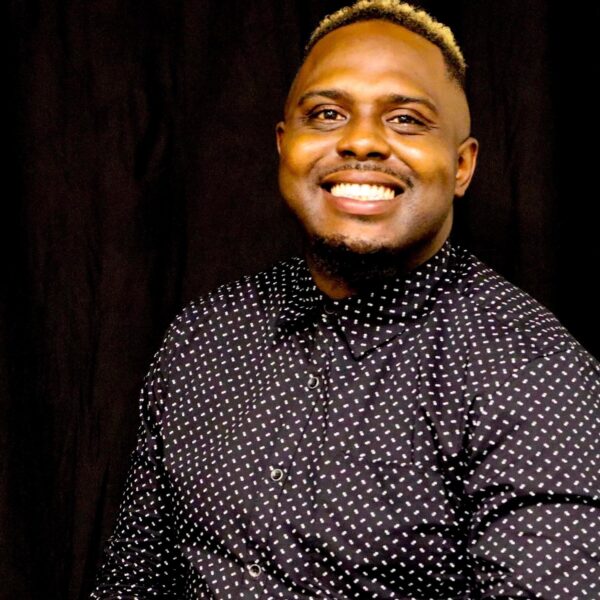 As the Readiness Institute Alumni Network Coordinator, Fred will provide support for the organization and its programs as well as manage all alumni communications and engagement. He will also cultivate relationships with education, industry, and community partners to provide alumni with opportunities for personal and professional growth and to give back to their communities.
In addition to his role with the Readiness Institute, Fred is a Genius Administrator with Apple and is pursuing a degree in business administration from Morehouse College. Fred also currently serves as the Advocacy Chair with the Urban League Young Professionals of Greater Pittsburgh and is a Councilman for the Swissvale Borough.
Christina Glenn
Marketing/Communications Coordinator, Penn State Outreach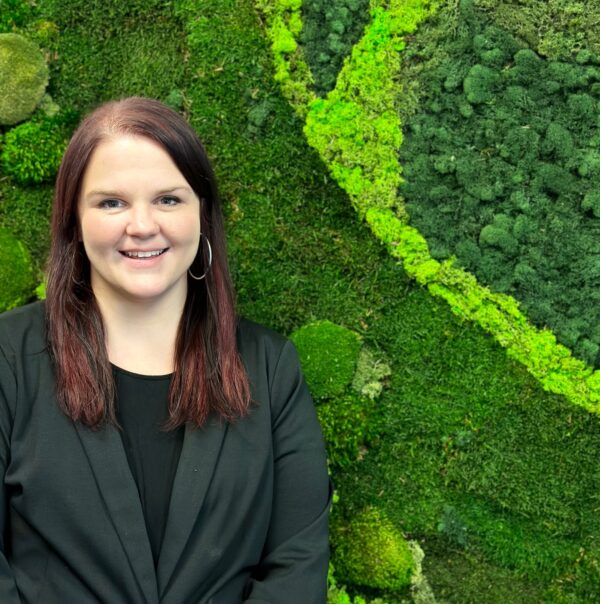 Christina develops and distributes all marketing materials for the Readiness Institute at Penn State and its programs. She helps to raise awareness of the Readiness Institute and its impact on local high school students and the Pittsburgh community as well as engage learners and partners in its programming. Christina has expertise in brand design, e-marketing, social media, media relations, copy writing, and other communications initiatives. She earned a bachelor of arts degree in advertising/public relations from Penn State.
Strategic Support Services Team
Creative Editorial and Design — Norman Benford and Brian Mizikar, Penn State Outreach and Online Education Creative Services  
Development — Susan Kukic, Penn State Outreach and Online Education Development and Alumni Relations 
Foundation Relations — Sophie Penney Leach, Penn State Foundation Relations 
Financial Officer — Tracey Demko, Penn State Outreach and Online Education Central Finance 
Human Resources — Lindsey Harter, Penn State HR Strategic Partners Consultants 
Inclusion, Equity, and Diversity — Karen Armstrong, Penn State Outreach and Online Education Office of Inclusion, Equity, and Diversity 
Information Technology — Cecelia Merkel, Mark Belkowski, and Cody Donaldson, Penn State Outreach and Online Education Information Technology  
News and Communications — Christie Black, Penn State Outreach and Online Education News Bureau 
Operations — Juliana Gabany, Penn State Center Pittsburgh and the Readiness Institute at Penn State 
Programming and Logistics — Corinna Fisher and Kelly Driftmier-Meléndez, Penn State Conferences and Institutes 
Compliance and Contracts — Marci Tomasacci and Michele Whitman, Penn State Compliance and Contracts
Volunteer Educator — Dr. Carol Wooten
Web Strategy and Technology — Greg Angle, Penn State Outreach and Online Education Web Strategy 
Project Manager — Norton Gusky