The Readiness Institute at Penn State, funded by The Heinz Endowments, is a Penn State Outreach initiative that creates personalized pathways to success for every learner. We will:
emanate a learner-centered approach from the needs of learners to increase agency; engage in authentic experience and activities; and align education, industry, and the community
serve as an innovative test solutions resource to help apply a learning transformation that addresses current and future educational challenges and career choices
provide essential and creative experiences that help foster a counter-narrative to social injustice and marginalized systems by exercising practices that challenge intolerance and elevate stimulation in participants
Our Team
Dr. Justin Aglio
Senior Director, Readiness Institute at Penn State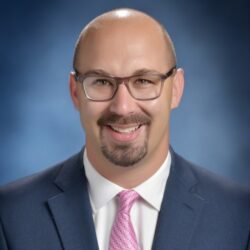 Dr. Justin Aglio is the founding senior director for the Readiness Institute at Penn State. In addition to his duties at Penn State, he is a visiting LearnLab fellow at Carnegie Mellon University, Getting Smart columnist, and a member of the Remake Learning network. 
Prior to assuming his role at Penn State, Dr. Aglio was an award-winning educator, serving as a teacher, principal, and district leader. He started several all-new initiatives in public education, including the first K–12 artificial intelligence program in America, and was selected as a participant in the 2015 Presidential Maker Roundtable discussion at the White House. 
His thoughts on academic achievement, equity, leadership, STEM, artificial intelligence, personalized learning, and innovation have been featured in such publications as Forbes, EdSurge, Education Week, American School Board Journal, and School Administrator. Dr. Aglio has been a keynote speaker and presenter at a variety of national conferences including ASCD, ISTE, FETC, PLearn, OETC, and the AIM Institute for Learning and Research.
Tracey DeBlase Huston
Vice President for Outreach, Penn State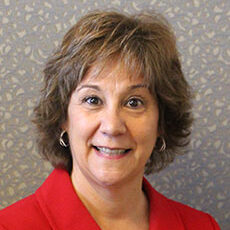 Tracey DeBlase Huston is the Vice President for Outreach at Penn State. She has more than 31 years of experience in the university relations, strategic communications, marketing, and student recruitment fields.
Prior to her appointment as Vice President, she held several positions during her tenure at Penn State including Associate Vice President for Marketing and Enrollment Services for Outreach and Online Education, Executive Director for Outreach and Online Education Marketing and Admission Services and Director of Communications. Before her arrival at Penn State, Tracey served in two different roles at Juniata College. She was the Assistant Director of Public Relations and the Director of Sports Information.
Her work has been recognized nationally with awards from the Council for Advancement and Support of Education, the University Professional Continuing Education Association, and the Collegiate Sports Information Directors of America. She holds a B.A. degree from Juniata College and an M.S. degree from Penn State. She is a consultant and lecturer on issues and opportunities related to strategic communications, and she is a certified facilitator for Development Dimensions International (DDI).
Emma Hance   
Program Manager, Readiness Institute at Penn State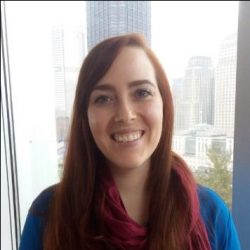 Emma is the program manager for the Readiness Institute at Penn State. In her role, Emma conducts program management, planning, and implementation for all Readiness Institute programs. By incorporating elements of STEAM education, project-based learning, and mentorship, Emma engages Penn State resources and community partners to help Pittsburgh area high school students achieve their post-secondary education goals and become community and future ready. 
Emma holds a B.A. and B.Phil. from Penn State, Schreyer Honors College, and a M.S.Ed. from Johns Hopkins University. Prior to joining the Readiness Institute, Emma served as the program manager for the Robert and Patty Tunno CITY (Community Innovation Training for Youth) program at the Penn State Center Pittsburgh and taught secondary mathematics within the Detroit Public Schools and the Pittsburgh Public Schools.
Lloyd Cleveland
Program Assistant, Readiness Institute at Penn State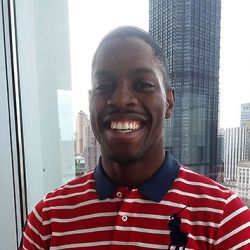 Lloyd assists in the planning and implementation of programs for the Readiness Institute at Penn State. He is responsible for supporting internal/external stakeholders, mentoring students, and helping to coordinate routine program logistics. Lloyd is a masonry and carpentry specialist in the U.S. Army and a daycare teacher at Sewickley Community Center.
He is current pursuing a degree in early childhood education at the Community College of Allegheny County.