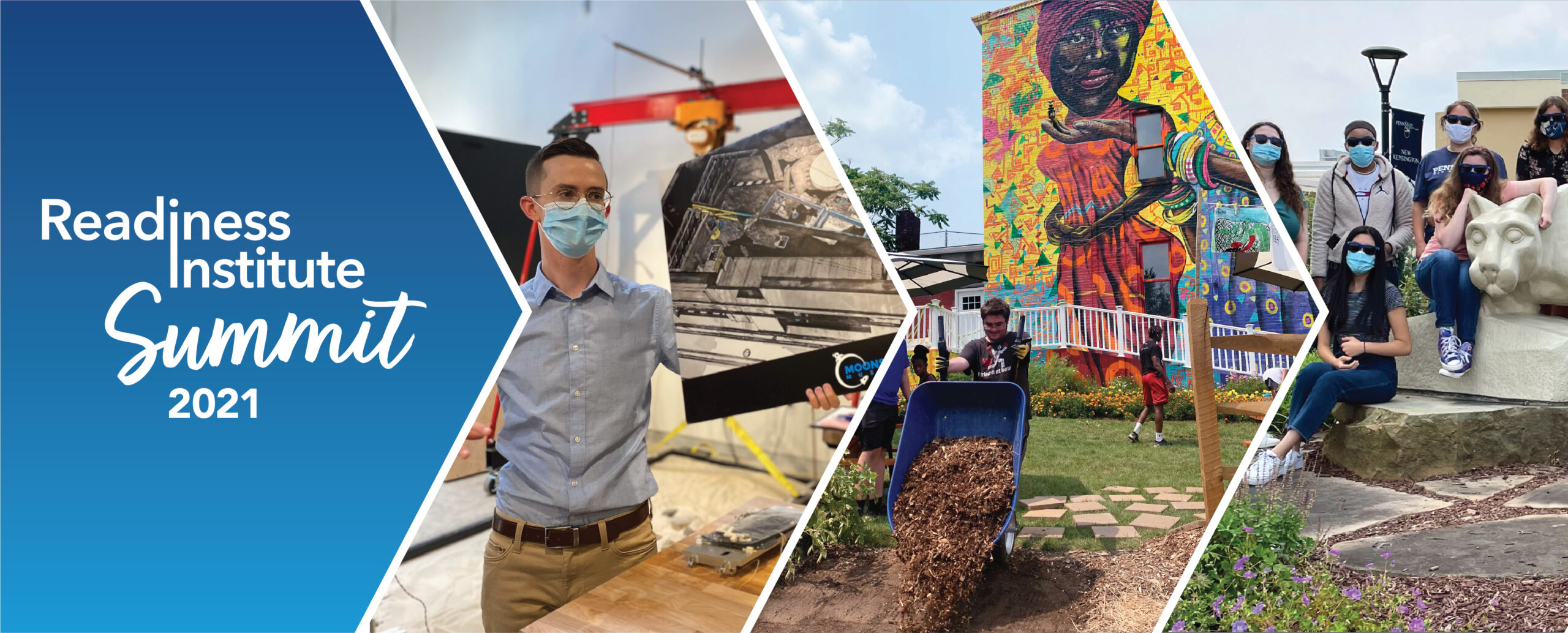 Sponsored by

The inaugural Readiness Institute Summit will be an engaging day to learn about the Readiness Institute and our ongoing initiatives that give Pittsburgh-area students the opportunity to achieve community and future readiness.
Attendees will spend the day with representatives and researchers from Everfi, The Heinz Endowments, and more participants yet to be announced. Join us as we grow our mission to help learners gain the skills, attitudes, and values necessary to design and lead a purposeful life.
Due to the COVID-19 pandemic, Penn State requires everyone to wear a mask — regardless of vaccination status — inside all indoor facilities and during all indoor event on all its campuses. This includes events held at the Readiness Institute at Penn State and Penn State Center Pittsburgh. For more information, visit virusinfo.psu.edu.
Travel Accommodations
Find suggested hotels, air travel, and parking information for the Energy Innovation Center.
Registration
Space is limited, and this is an invitation-only event. To request an invitation, complete the following form.