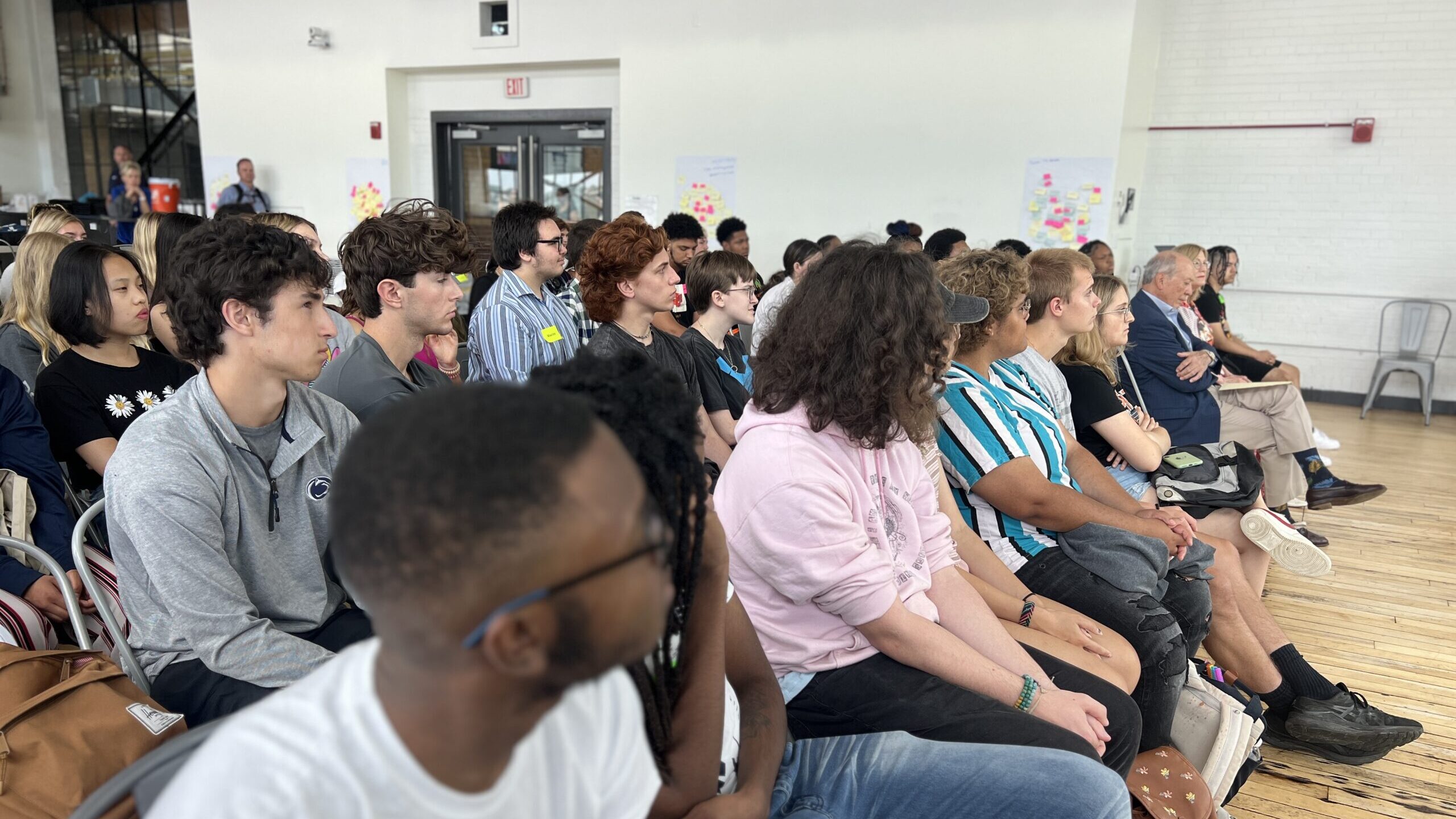 More than sixty students from five different counties across Southwest and Central Pennsylvania made one commitment on Monday: to show up. These students are the next cohort of learners in the Readiness Institute Summer Program, now in its third summer.
The program kicked off Monday at the Energy Innovation Center, home of the Readiness Institute, and laid a foundation for the next six weeks of the program. Justin Aglio, associate vice president of Penn State Outreach and executive director of the Readiness Institute, introduced learners to what they'll be doing during the program and how to get the most out of the experience.
"We're only asking you to do one thing this entire summer," said Aglio. "Just show up. When you show up, that's when things happen for you."
Of the 64 learners, 45 are from Pittsburgh and 19 are part of a pilot program in Central Pennsylvania. They will be broken down into cohorts to rotate an on-site, off-site, and virtual schedule, which will include speakers from various industries, workshops on engaging topics, field trips to local sites and workplaces, reflection days, and more.
The group also heard from several local guest speakers during the kickoff event, starting with Allegheny County Executive Rich Fitzgerald. Fitzgerald highlighted the developing and diverse opportunities in the region and encouraged learners to stay in Pittsburgh and be a part of the community growth.  
Nayli Russo-Long, vice president of people and strategy at the Pittsburgh Pirates, also spoke to students about showing up. She talked about her personal and professional pathway, citing her passion for where she is now. She shared her high-performance model, which includes clarity, commitment, and consistency to achieve goals and explained how adopting a growth mindset can help along the journey.
"Remember why you decided to show up," said Long. "Be clear about what you want and be passionate. When you're passionate, people notice you."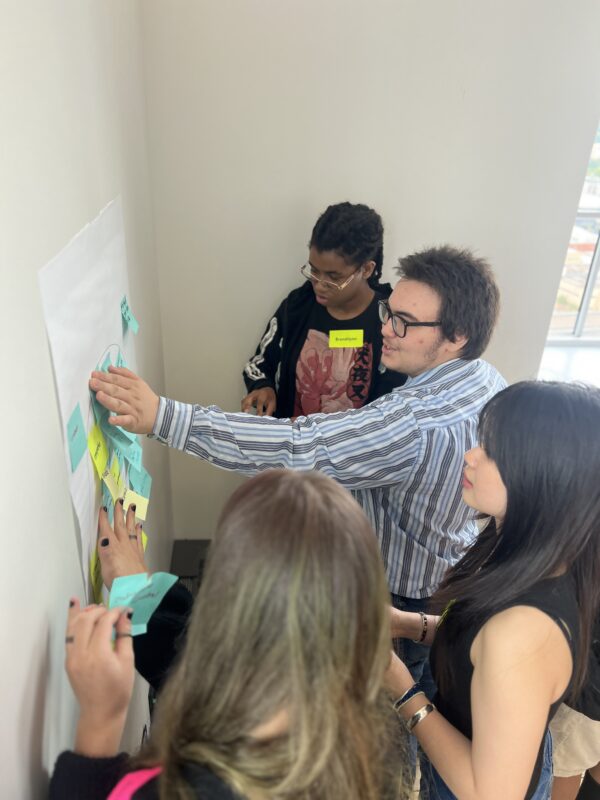 Learners worked together on a few activities throughout the day (after a competitive game of ultimate rock, paper, scissors!), including using human-centered design to discuss the skills and characteristics needed to be successful post-graduation. They split into groups to identify and vote on their top ideas and shared out to the rest of the learners and instructors. Some of the skills mentioned: communication, time management, flexibility, motivation, patience, teamwork, and leadership.
One of the pioneers of the Readiness Institute, Dr. Stan Thompson spent the afternoon with the learners, talking about pathways to readiness and what it means to be community and future ready.  
During the kickoff, Aglio also presented the Readiness Institute Community Engagement Award to Robert and Patty Tunno for their commitment to supporting youth and innovative programs in Southwestern Pennsylvania.
As the day went on, the energy in the room grew more and more excited, and at the end of the day, learners were assigned to their cohorts to meet each other and the instructors that will be helping to lead them throughout the summer. The team is looking forward to a great week one, including workshops on social-emotional learning, guest speakers from the Pittsburgh Penguins, site visits to UpStreet and Pittsburgh Technical College, virtual reflection days, and more.
Kickoff Event Photo Gallery