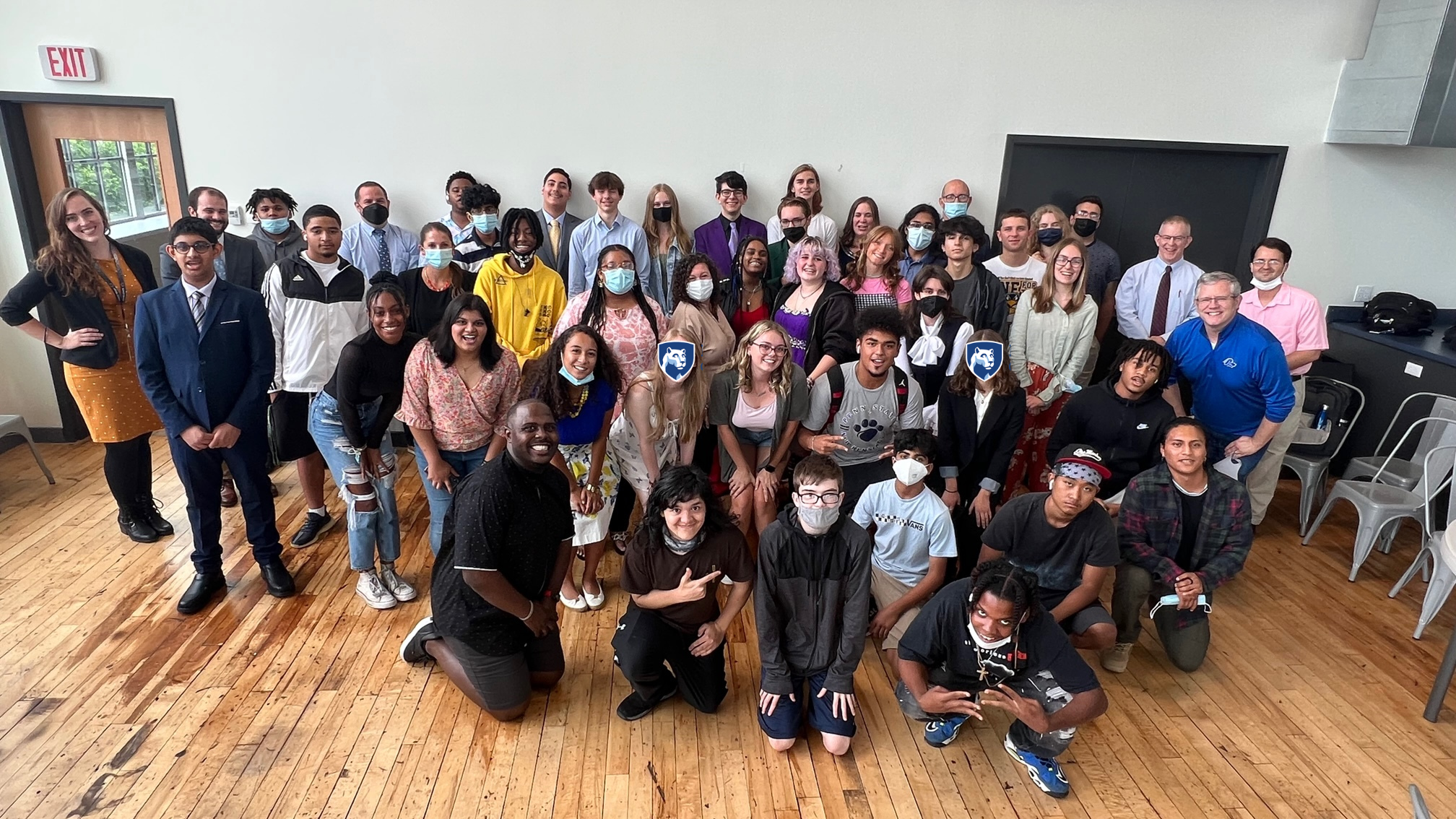 Six weeks of gaining new skills and experiences, learning about the community and themselves, and making lasting friendships were on display as the Readiness Institute Summer Program came to an end this week. Before joining together on Thursday to celebrate their accomplishments and reflect on the summer, the cohorts kicked off the week with their final on-site, off-site, and virtual rotations. Cycle six focused on "Financial Literacy" and rounded out learners' skill sets to be future and community ready.
On-Site Activities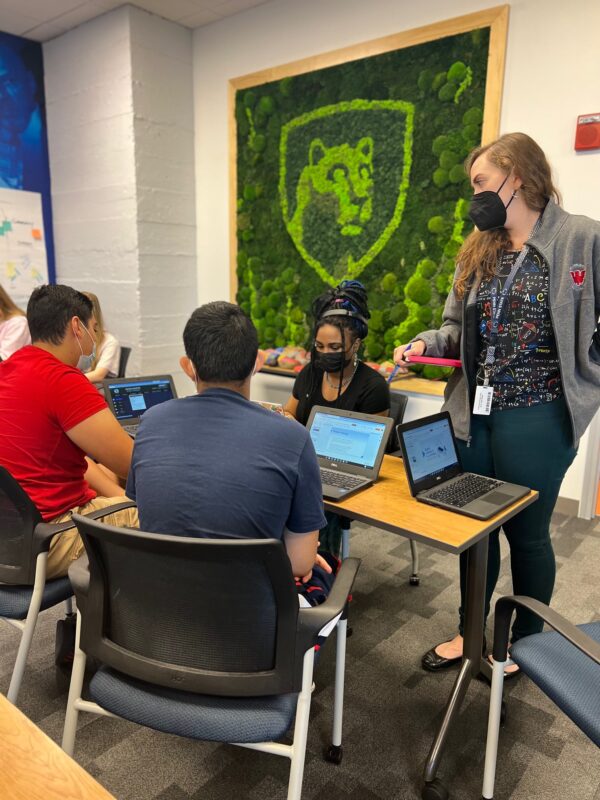 In the classroom this week, learners heard valuable financial tips and advice from guest speakers. Dan Pinchot, Director of Enrollment at Penn State Beaver, talked with learners about planning for the cost of college. During the presentation, he touched on topics like lifetime earning potential for different degree levels and career fields, average costs to attend various post-secondary education institutions, and some of the hidden costs of post-secondary institutions. He answered learners' questions about grants and scholarship opportunities and how to start planning now to make the best financial decisions for college.
In the afternoon, Carly Taylor from Everfi joined learners in the classroom for a financial literacy workshop. She worked with learners on some of Everfi's K-12 courses on financial education, including lessons on building credit, small businesses, modern banking, investing, and planning for higher education. They then split off into small groups to take a deeper dive into one of the topics and make a creative presentation on their findings. Some of the presentations included: how Homer Simpson can open his own donut shop, Kanye West learning consumer skills as he navigated life changes, Stewie Griffin from Family Guy sabotaging his mother's savings, Remy from Ratatouille trying to establish credit, and Dr. Doofenshmirtz from Phineas and Ferb creating his own record label.
Staff from SLB Radio reunited with the learners this week at the Energy Innovation Center to record audio interviews that will be used to represent the student voice in upcoming Readiness Institute podcasts. SLB Radio was the first (and favorite for some) off-site visit for learners this summer and gave them an opportunity to see how a podcast is made.  These end-of-summer interviews will also be edited into individual clips for learners to remember and share their experience.
Learners also put the final touches on the presentations for their Community Design Challenge. At the start of the summer, learners got into groups to explore global issues and sustainable solutions and identify their top goal to address on a local level. They selected topics such as climate action, gender equality, zero hunger, quality education, and no poverty. Throughout the summer, they researched challenges and needs, stakeholder and industry partners, and existing resources and programs. Groups worked together to brainstorm solutions and create a presentation on their findings to deliver to fellow learners and instructors during the end-of-summer celebration on Thursday.
Off-Site Visits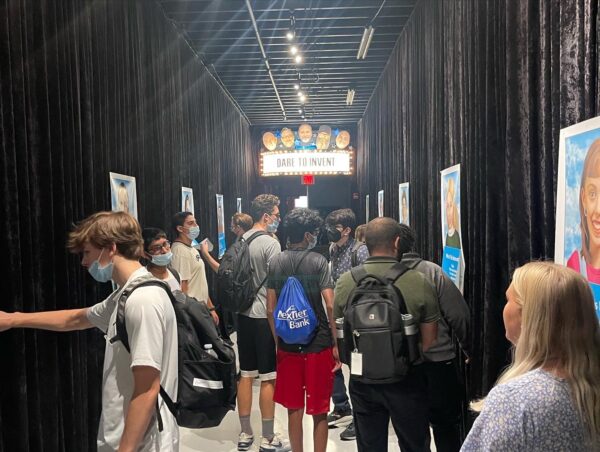 For the final field trip of the summer, learners first visited Northwest Bank in Bellevue to hear about different careers in banking and the financial industry. They met with the team and discussed career pathways, as well as some important topics like budgeting, 401k savings, trusts, investments, and more. It gave learners insight into real life topics that may not always be covered in the classroom.
"The leader of Northwest Bank provided us all with an informed and interactive presentation," said learner Keyawnee C. "I've kind of always been interested in money but I never actually played around with it. The presentation at NorthWest Bank helped me understand that there are different ways to safely use money and save."
In the afternoon, learners got to see ideas come to life at InventionLand — an immersive workplace and idea incubator. They explored the building, which included life size boats and bridges and buildings — all indoors — and observed how the facility was designed to spark creativity and help innovators test products within the space.
"We got to see the head office and go through the secret door to enter the workspace and warehouse," said learner Ethan A. "The Inventionland itself really captured the liveliness of the jobs and work done there. We got to tour the whole facility and learn about what is done there — from the making of products, to the selling, sharing, marketing and filming."
The off-site trips throughout the summer provided learners with a unique look into different career options and cultural sites in the city — an opportunity that will help guide their future pathways and community involvement.
Virtual Learning
The virtual rotation this summer focused on reflection and mental health. Learners took time at home to slow down and think about the places they visited, people they heard from, and skills they learned. During week six, learners discussed their experience throughout the summer and how it has helped them better understand their peers, community, and themselves.  
Learners also explored decision-quality each week. They focused on different elements, including values, alternatives, reasoning, information, and commitment. The goal at the end of the summer was for learners to better understand the framework of making a decision and how to apply it to the small and big decisions in their lives — including post-secondary education choices, career pathways, community challenges, and more.
End-of-Summer Celebration
The energy was alive on Thursday as learners gathered as a group on the final day of the summer. The day included instructor and learner panels to discuss their experiences and plans for moving forward, Community Design Challenge presentations, and one last opportunity to bond as cohorts.
In addition to new skills and knowledge gained throughout the summer, learners also made lifelong friends and connections. They've experienced a unique and rewarding opportunity together and will continue to support each other for years to come.
"These people are so amazing and have such amazing goals, and I want to be just like them," said learner Tavia M., talking about her Readiness Institute peers and how they've motivated her this summer.
Readiness Institute staff and instructors are eager to stay connected with learners as they all go back to their senior year with new energy to make a difference and be the future leaders of their school, community, and beyond.
"You are all going to be agents of that change and making that spread by taking what you learned here and taking it back to your schools and advocating for change," said Scott Orelli, instructor for the Summer Program and science teacher at Peters Township School District. 
Week 6 Photos
End-of-Summer Celebration Photos