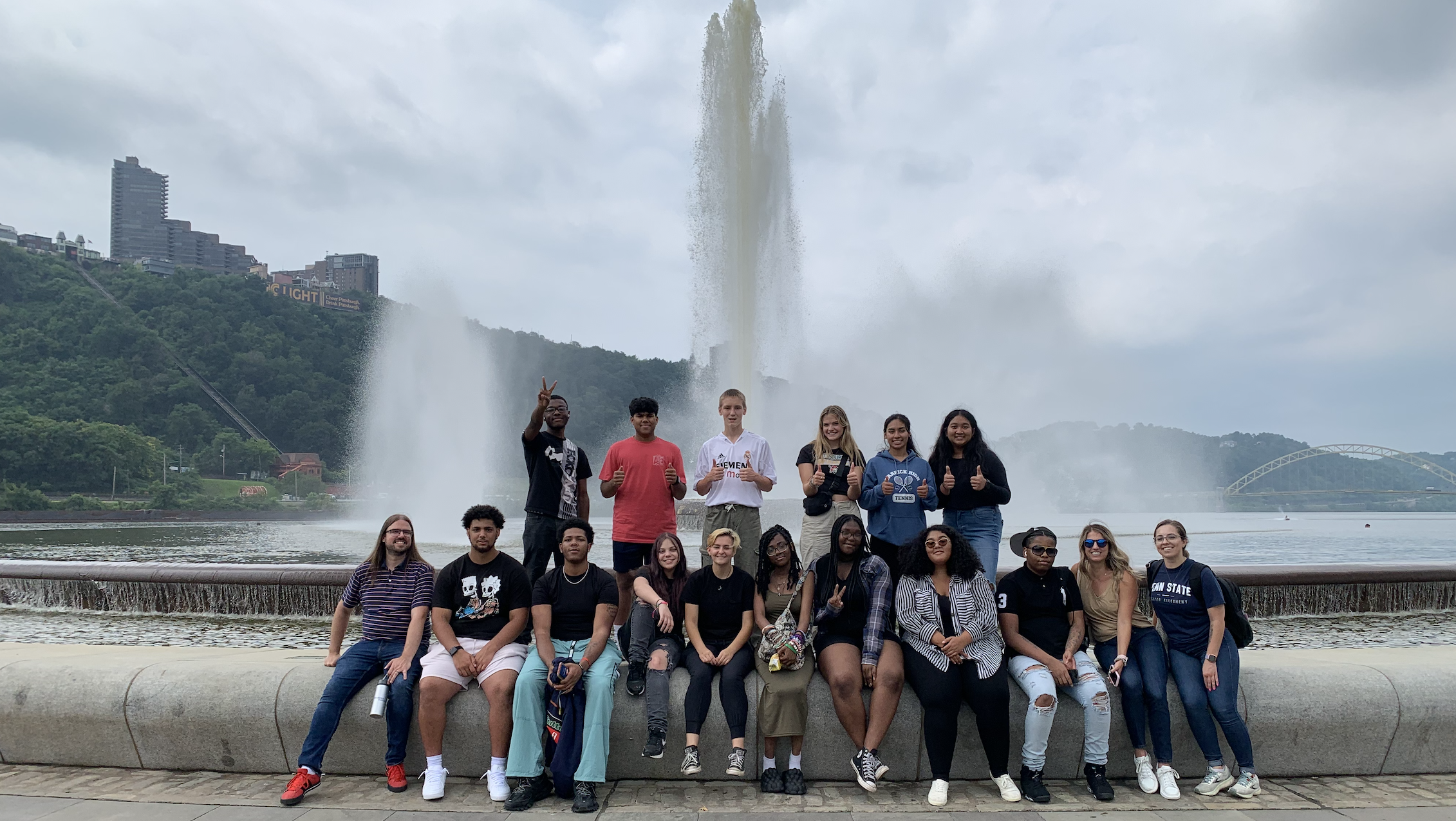 This week brought out the creative and entrepreneurial sides of learners in Pittsburgh while Central PA groups focused on financial literacy skills.
On-Site Activities
From this week's classroom keynote speaker, learners had the opportunity to hear about and discuss a major topic affecting our workplaces, schools, and communities — belonging. Karen Armstrong, director of inclusion, equity, and diversity for Penn State Outreach and Online Education, gave learners a presentation on Belonging and Acts of Exclusion — a slight change in the typical conversation about inclusion. She encouraged students to feel empathy for those who do not feel included in certain groups and conversations.
Karen also gave students five daily strategies to increase belonging:
Breathe.
Be brave. Be yourself.
Don't judge.
Ask for help.
Remember — different does not equal bad.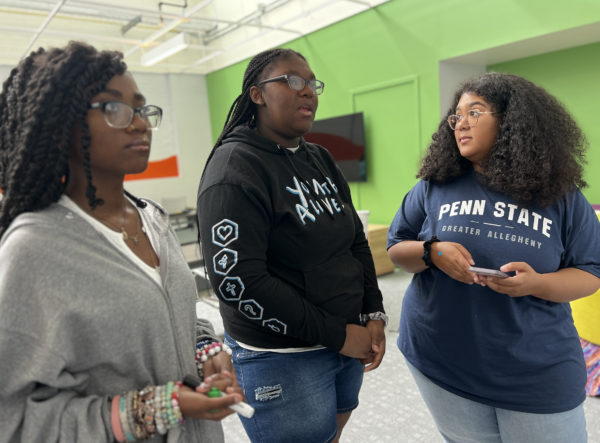 In the afternoon, learners in Pittsburgh visited the offices of Entrepreneurs Forever (also located in the Energy Innovation Center with the Readiness Institute) and heard from Donald and Tracey about what it takes to start and maintain a small business. Learners were then asked to come up with their own unique business idea and plan. They had to consider things like audience, funding, marketing, leadership, prototyping, challenges, and more.
Some of the learners' ideas: inspector-gadget style glasses, an AI mirror that coordinates outfits, a portable watering device for animal shelters, a hologram smart watch, a job/skills board for teens to advertise their services, and more. At the end of the day, learners pitched their ideas to a panel of Entrepreneurs Forever "sharks." It was a creative and enthusiastic afternoon that may have inspired a few new future entrepreneurs!
In Central PA, learners had a workshop on financial literacy with Everfi, an organization that helps students and educators explore important topics like finance, health and wellness, career readiness, and early learning. Learners completed lessons and activities on taxes, budgeting, credit, investing, and more from Everfi's financial literacy primer program for high school. They also presented their learnings through a creative exercise — learners created a fictional scenario to explain one of the topics they studied. One of the groups said Mr. Quinn (Readiness Institute's alumni network coordinator) started his own game show rental company (did you know he was on The Price is Right in real life?) and greenwashed investors to inflate his stock prices!
Service Project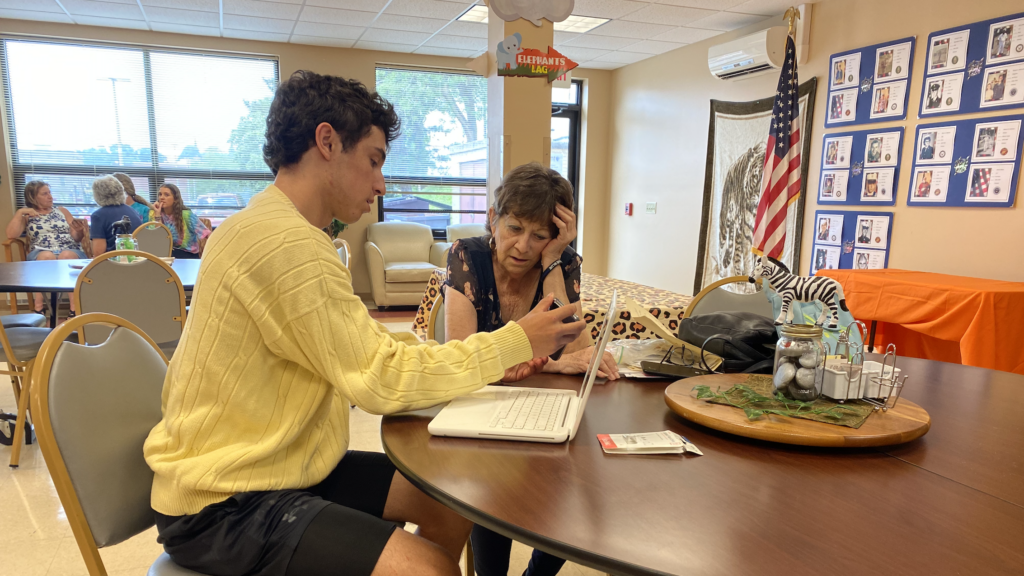 Learners in the Central PA cohort spent part of the week giving back to their communities — each cohort exchanged their virtual day rotation to volunteer with local organizations.
The Bedford/Blair cohort worked with volunteers and staff at St. Vincent DePaul to organize items, move furniture, and help prepare inventory for sale. They also visited Blair Senior Services and helped resident seniors become more comfortable using their smartphones, tablets, and computers. The group even joined in on some line dancing and billiards!
In Cambria/Somerset, learners helped the Greater Johnstown Youth League clean local fields and organize equipment. They then worked together to clear trash and clean up a local mountain biking trail.
Off-Site Visits
The Pittsburgh group toured some amazing sites this week, starting with the Sarah Heinz House — which provides after school and summer youth programs. Learners heard from staff about the new robotics lab and got hands-on experience controlling robots in competitions against each other. They also received lessons on the use of some of the machines, including the band saw, disc sander, and laser cutter. Learners even got to laser cut a design into their own block of wood to take home. 
"Sarah Heinz House was definitely my favorite place we've been to. At first I wasn't interested in the place, but after doing the workshops I found out that I really like working with tools and I'm actually seriously considering joining the robotic program." — Jezliah
In the afternoon, learners traveled to New Century Careers for a tour and to hear about the organization's programs and workshops, as well as career opportunities in the machining industry. They also got to try out some of the tools and equipment to spark their interest in these manufacturing and technical skills.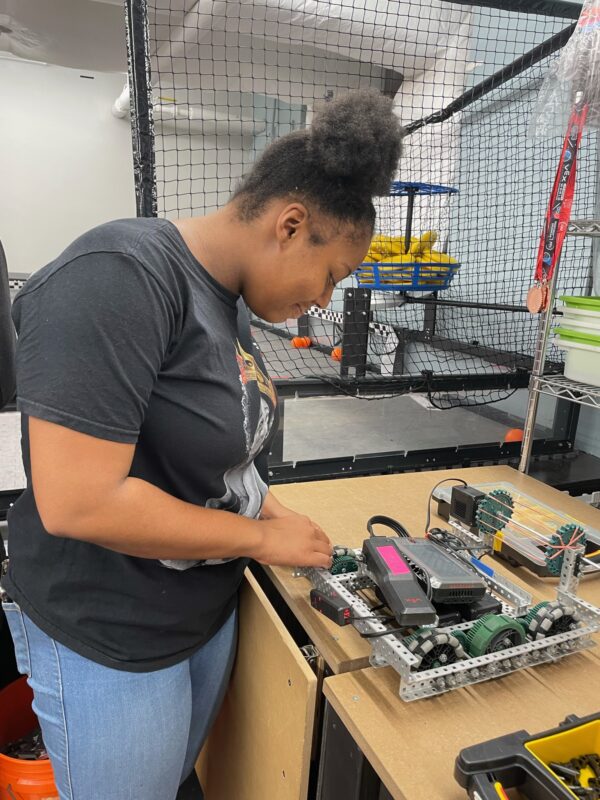 On Thursday, the whole Pittsburgh group had a field trip to Astrobotic, the Moonshot Museum, and the Carnegie Science Center. They explored space and technical careers, heard from experts in the industry, toured the facilities, and got to have a little fun — especially in the SportsWorks section of the Carnegie Science Center. Did you see the 10-meter race between Rithwik and Sakesh in our Instagram stories this week?
Heading over to the Central PA cohorts, the group in Bedford/Blair visited Altoona First Savings Bank and Kades Margolis to learn more about the financial industry. In Cambria/Somerset, learners took a trip to Somerset Trust and Boyer Financial to hear some tips and insights about credit, stocks, financial planning and more — many things that are not covered in a typical school curriculum. 
"You definitely have to come back here next year because it was great. I learned an insane amount about credit cards that I never knew." — Cambria/Somerset learner
For their group outing on Thursday, Central PA learners took a trip DelGrosso's. They toured the facilities, checked out the sauce plant (love the hairnets!), and learned about the amusement park. Then of course they had time to go on rides and play some games at the park!
Virtual Days
Learners continued to work on reflections and personal pathway research and essays during their virtual rotation. This week also focused on mental health, as Matt Crutchman (extension educator, 4-H Youth at Penn State Extension) joined learners online and in the classroom to talk about what they know, want to know, and have learned about mental health. They also completed lessons and discussions on understanding mental health and illness, stigmas and myths, and information on specific mental illnesses.
Next Week
On to week five! Next week, Pittsburgh's theme is Future Career Pathways while Central PA will be exploring Communications and Soft Skills.
Don't forget to follow us on Instagram for the latest: @RIatPennState
Read other Summer Program blog posts.
Pittsburgh Photo Gallery
Central PA Photo Gallery