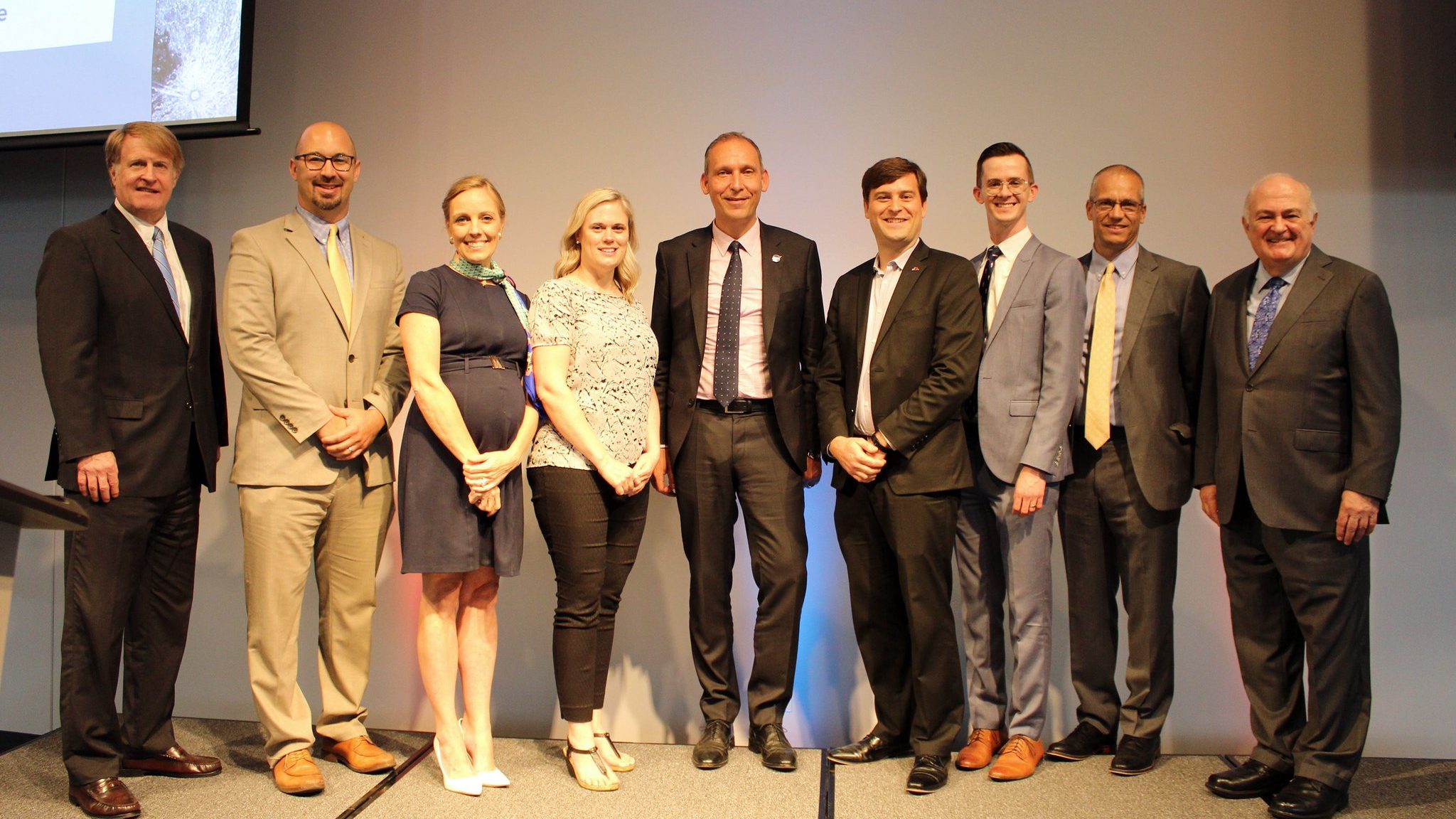 Education, industry, and community partners unveiled a new space initiative designed to build on existing programs and create new experiences for learners to achieve community and future readiness. The announcement was made during an event at the Carnegie Science Center in Pittsburgh on June 9, 2021.
The Readiness Institute at Penn State, with our Hope Moonshot program, is one of the collaborators, and we are looking forward to ongoing relations with leading space industry and community partners by helping every learner, regardless of zip code, design their personal and professional pathway in life. What's ultimately at stake is enabling every learner to reach their fullest potential. The space initiative illustrates how learning future readiness skills is imperative for the success of learners and our region and is very urgent for us.
Other collaborators of the space initiative are Astrobotic, the Keystone Space Collaborative, Carnegie Science Center, Moonshot Museum, and Discovery Space in State College. Partners will coordinate and collaborate to provide hands-on learning opportunities, internships, and future career pathways.
NASA's associate administrator, Thomas Zurbuchen, attended the new space initiative announcement and presented his own personal and professional pathway to NASA. He then enlightened the live and virtual audience with pictures and videos of past and current NASA space missions.
To learn more about community and future readiness initiatives, visit the Readiness Institute programs page.