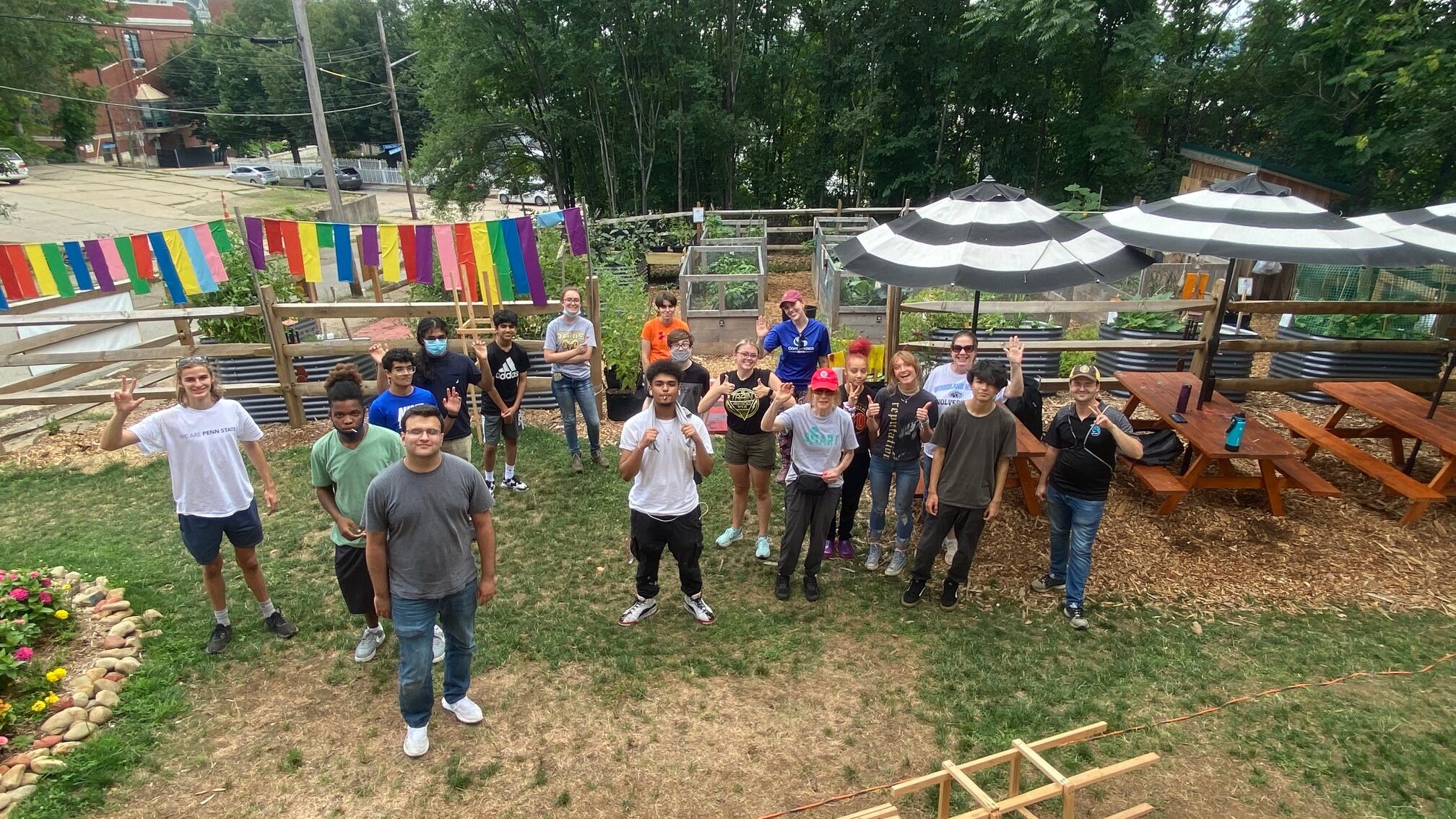 Learners became entrepreneurs and critical thinkers this week and were challenged to find innovative solutions to everyday problems and global issues. The theme was "entrepreneurship" and got students excited about exploring and trying new things.   
On-Site Activities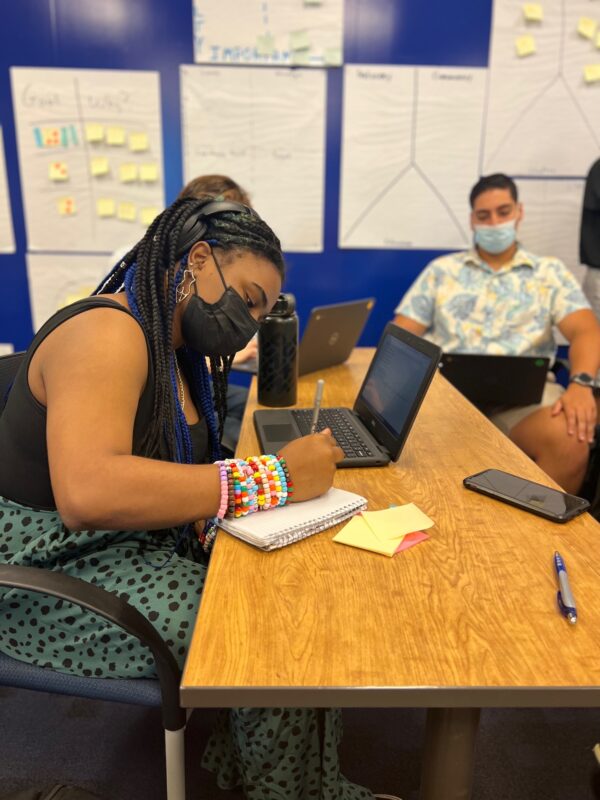 In the classroom, learners continued to work on their summer-long community design challenge. Using the global goals that they selected in week one — including no poverty, gender equality, quality education, and climate change (among others) — they researched related industry, community, and education partners to create a stakeholder map. They then came up with ideas and initiatives to address their topic, ranking them on a matrix of importance and difficulty. Over the next few weeks of the program, learners will more thoroughly develop these solutions for an end-of-summer presentation.
Emily Donato and Lamar Blackwell from BUILD spent the afternoon with learners exploring their innovative side. They discussed what "innovation" really means and some of the best innovations of our time (according to learners: cell phones, vaccinations, transportation, the internet, and… Snuggies®), as well as their strongest "spark" skill — innovation, problem-solving, grit, collaboration, communication, and self-management.
The group then divided into teams to form their own business and invent a product using eight items they selected from a pile of resources like paper clips, recycled boxes, toilet paper rolls, old jewelry, and more. Teams brainstormed and worked together using their spark skills to identify a problem and invent a product that could solve it. Some of the inventions included an Emotion Assistant that can help nonverbal individuals point out how they are feeling, a water filtration system for hikers without access to clean water, an electronics charger powered by wind energy, the Soccer Blocker to help athletes practice on their own with an AI coach, and more.
"It's time to engage your brain," said Donato when giving direction for the entrepreneurship activity. "Don't be afraid to explore and play and even be a little silly."
Learners also had an eye-opening and valuable conversation with Rachael Banks (director, Penn State Admissions – Pittsburgh). She provided insight into the college application and preparation process and gave tips for transitioning to life after high school and experiencing different cultures. Cohorts led the conversation with questions ranging from her experience as a first-generation Black woman attending college, to best ways to stand out on an application, to studying abroad during college. She left learners with a few major pieces of advice: eat your vegetables, expose yourself to new cultures, and be an advocate for yourself.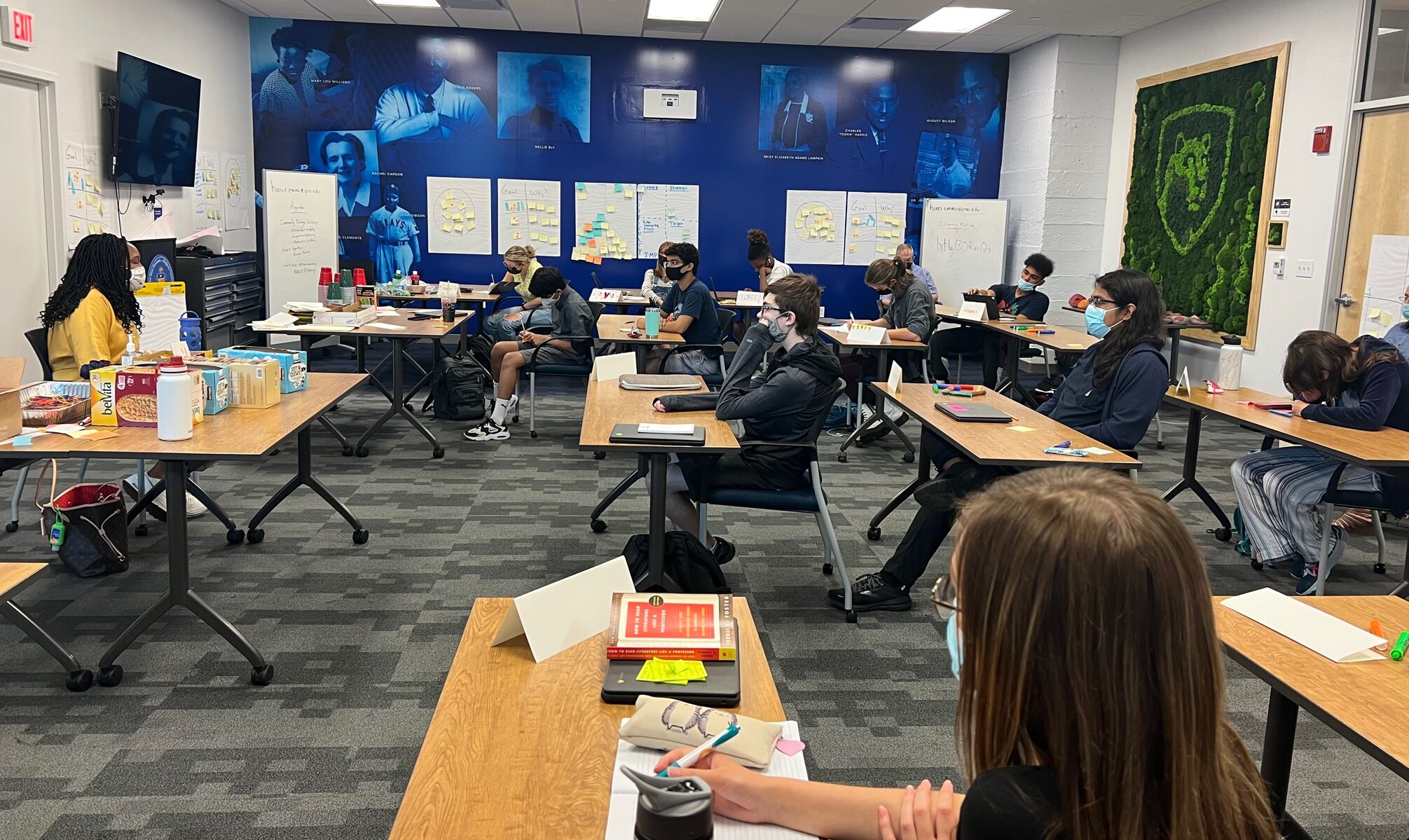 Some of the learners also got a special visit from Martha Diaz — an award-winning community organizer, media producer, archivist, curator, educator, and social entrepreneur. She talked about her work helping people solve problems through hip-hop culture, including introducing hip-hop into the classroom and community. She also fielded a few questions from learners, including "who is your favorite rapper?" — a question she likened to picking your favorite child.
Virtual Learning
During their virtual day, learners answered the question, "How will I continue to learn?" and explored a new career journey. Each week, learners watch a video on a different career, such as agriculture, arts and communication, architecture, business, education, finance, engineering, and more, and reflect on if they could see themselves pursuing that pathway.
They also officially kicked off their training in Youth Mental Health First Aid (YMHFA). Darlene Sansone, Cynthia Pollich, and Matt Crutchman, trained instructors from Penn State's 4-H program, helped to facilitate the course and lead the conversation. They covered ways to listen non-judgmentally, identify a person in crisis, and provide helpful resources. Over the next two weeks of the program, learners will use virtual days to explore different types of mental health topics and interventions and will become certified in helping someone who is experiencing a mental health crisis.
Off-Site Visits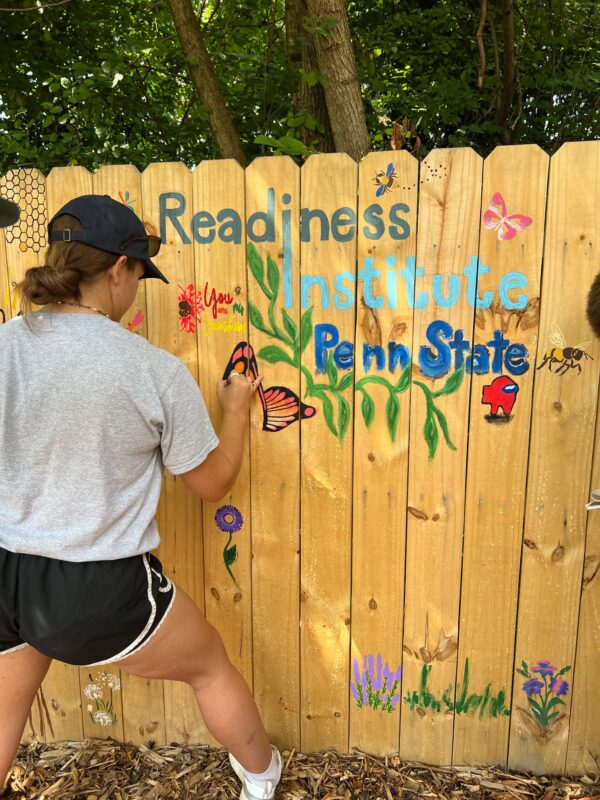 This week, learners also got an opportunity to experience a day of sunshine and gardening at Sunny's Community Garden in the Hill District. They joined Sandi "Sunny" Welch, founder and head gardener, to pull weeds, dead-head flowers, clean the pond, build storage spaces, create pathways, and paint art around the site. The community garden was transformed from an unused urban lot to a revitalized gathering space in 2021, used to grow vegetables for the community and educate others on the benefits of gardening.
"It was interesting to see how she used something as simple as a garden to bring her community together," said learner Yousef S. "After visiting the garden, I was inspired to go out and start my own thing for my community, and hopefully it brings my community closer together."
In the afternoon, learners toured the Fort Pitt Museum and Point State Park. They also wrote letters to their future selves that they will receive at our reunion and graduation celebration next spring.
On Thursday, July 21, all 45 learners traveled to the Penn State University Park and Penn State Altoona campuses for a group tour. They learned about all of the opportunities and activities that are offered at the two campuses and explored the differences between mid-sized and large campuses to help them find their "right fit." Learners also checked out the dorms, classrooms, common spaces and, of course, the Penn State Creamery at University Park.
After this week's activities, it's clear that there are some budding entrepreneurs, talented artists and gardeners, and maybe even a future Nittany Lion in the group!
Preview for cycle 5 next week: Soft Skills
Don't forget to check out the Moonshot Poster Contest from The Pennsylvania Department of Education, the Moonshot Museum, Astrobotic, and the Readiness Institute at Penn State for Pennsylvania students in grades 3–12.
Week Four Photos