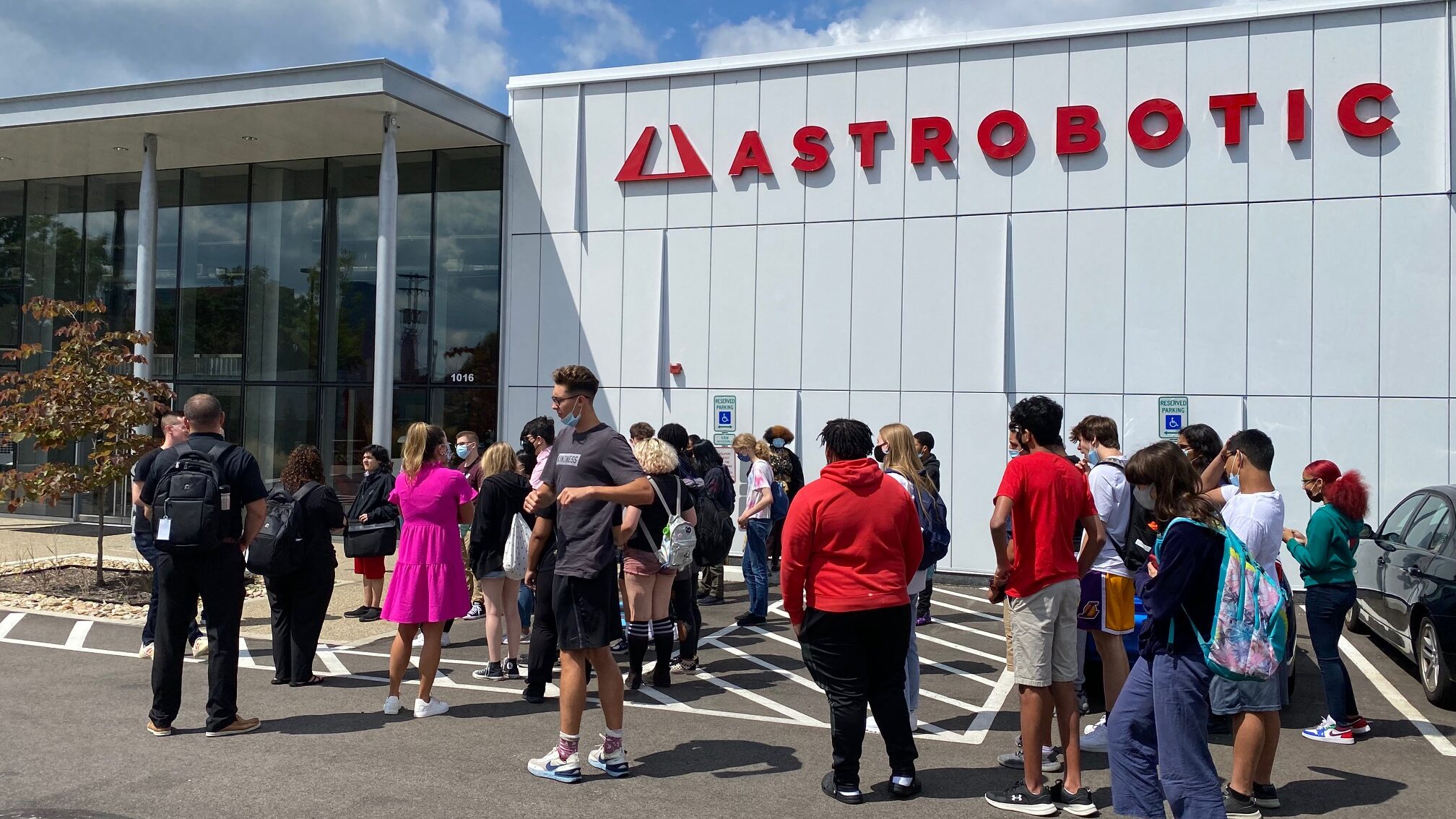 This week learners at the Readiness Institute Summer Program discovered that people from all backgrounds, careers, and personalities are needed to make the world go round — and to go to the moon. Learners focused on the theme "Future Career Pathways" while taking tests to explore their behaviors, asking questions about tech and space careers, ranking elements of job satisfaction, and visiting some engaging sites around Pittsburgh.  
On-Site Activities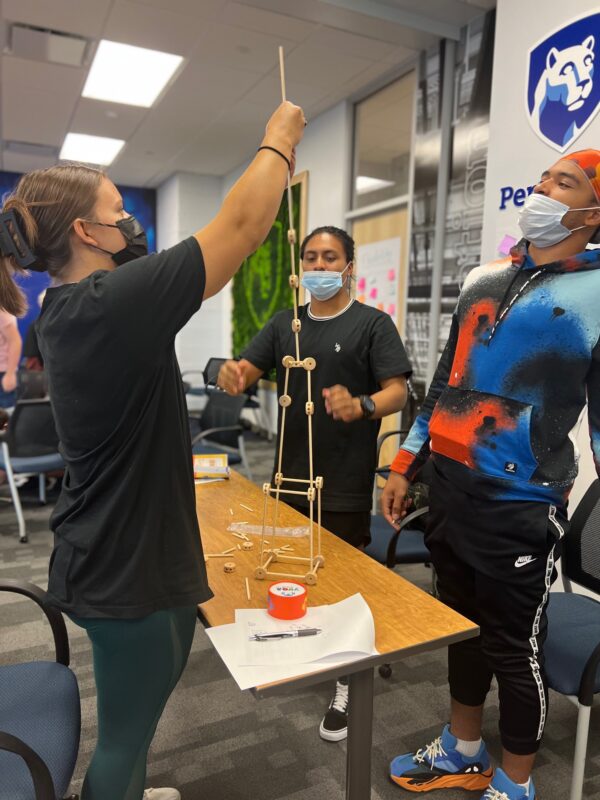 During this week's on-site rotation, learners gathered at the Penn State Center Pittsburgh to learn more about themselves and how their behavioral and personality types can help shape their future.
Colleen Redshaw (Center for Victory) returned to the classroom with learners' personalized results from the Predictive Index behavioral assessment they took in week one. The test helps individuals better understand their decision-making, communications, and problem-solving skills. Learners were evaluated on four key factors—dominance, extraversion, patience, and formality—and assigned a Reference Profile. They then got into groups based on their profiles (which included titles like maverick, craftsman, operator, collaborator, individualistic, altruist, and more) to work together on a team development activity and observe how certain personalities and behavior styles might work together.
Lance Lindauer, executive director of Partnership to Advance Responsible Technology (PART), also joined learners this week to talk about responsible technology and responsibility in technology. As the tech industry has now become a part of almost every other industry, most professionals in any field must have the inherent tech skills needed to keep up. The learners also talked about ways tech can be used for the greater good, while remaining reliable and trustworthy.
"It's important to learn how to use tech to your advantage to benefit yourself and society in more advanced ways," said Lindauer.
In the afternoon, cohorts worked with Bryn Simpson and Rachel Hopkins from Schools That Can on a career readiness workshop and then took a deep dive into identifying their strengths, exploring their interests, and practicing their skills. The group played a game to find common interests and took a career personality test to identify skillsets and potential jobs that might align with their interests and goals. They also ranked different job considerations—including salary, growth opportunities, flexibility, diversity and culture, and location—and discussed which was most important to them (no surprise—salary usually won out!). It was a great way to prepare students for what is to come in choosing and navigating a future career and workplace.
Virtual Learning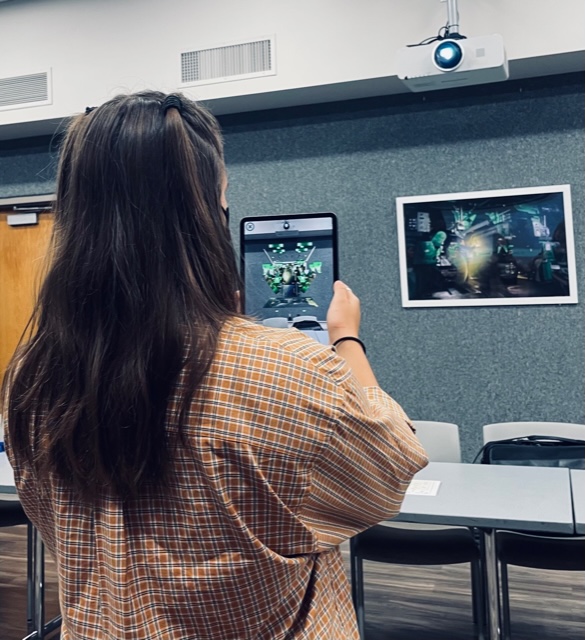 At home, students logged on for their weekly virtual day. This week they reflected on their site visits, potential career journeys, and readiness pathways, responding to the prompt "How do I get there" based on last week's question "who do I want to become?" Learners also continued their discussion on decision making, exploring the idea of having alternative options for the choices we make.
The groups also kicked off virtual pre-work for their course on Youth Mental Health First Aid (YMHFA)—an initiative to help prepare those working with youth to handle a mental health crisis. The course, which has been added to the program thanks to suggestions from our 2021 learners, uses "role-playing and simulations to demonstrate how to assess a mental health crisis, select interventions and provide initial help, and connect young people to professional, peer, social, and self-help care."
Off-Site Visits
For their field trips, learners visited Penn State New Kensington and Argo AI. At Penn State New Kensington, the groups got an opportunity to experience another type of campus with a different setting, size, and educational focus. The visit complemented the learners' activities in the classroom with more tech industry discussions. They talked about incorporating technology into different careers, and even got to use a 3-D printing pen and AR screen to see the idea in action. Learners then toured campus through a fun (and competitive) scavenger hunt.
The final stop on the campus tour was the Digital Foundry at New Kensington—a regional hub designed to promote innovation, creative thinking, problem-solving, learning, and collaboration. The facility, which just had its grand opening in June, will serve as a hands-on learning lab for students and the community and a venue for events and classes on technology.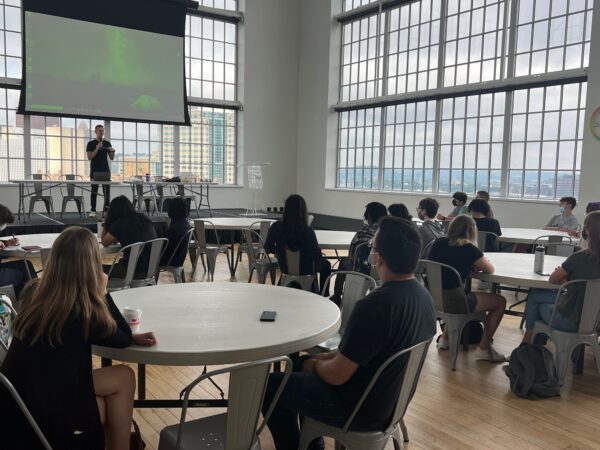 The group then traveled to Argo AI in the afternoon and learned about the company's products and services. They toured the facility and got an up-close look at a self-driving car, as well as the dynamics of a modern workplace. Many students were impressed with the workplace environment, specifically calling out the comfortable spaces, alternative desk styles, modern technologies, and employee perks (mostly the free food!).
"I really enjoyed discussing how a positive and supportive workplace will increase productivity and overall well-being, and I think that definitely showed in the atmosphere of the facility," said learner Ava V. "I also learned a lot more about how there are so many different fields involved with tech, and you don't have to be technical to work in the field."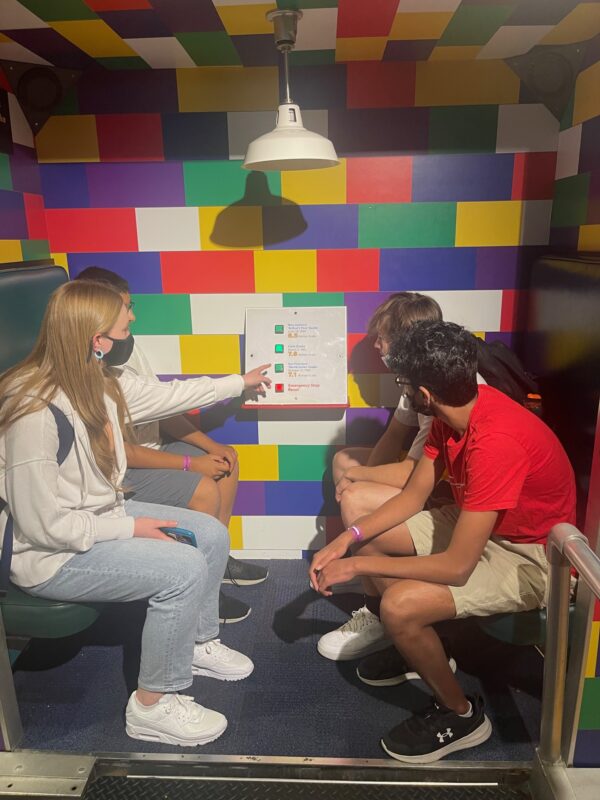 On Thursday, July 14, all 45 learners joined together for a group day and field trip. First, they heard from Sam Moore and Mike Hennessy from the Moonshot Museum during a presentation at the Energy Innovation Center. They discussed jobs in the space industry (not just astronauts!) and its growing presence in Pittsburgh (bigger than you think!). Sam and Mike also showed 3-D images of the moon's surface and talked about the Peregrine Lunar Lander, which was built in Pittsburgh by Pittsburgh engineers and is scheduled to land on the surface of the moon this year — something that hasn't been done for 50 years. Learners then boarded the bus to visit the Moonshot Museum's partner Astrobotic and tour the spaces and see the Peregrine Lunar Lander for themselves.
"We will need all kinds of careers and people to build good societies on the moon and bring back benefits to society on Earth," said Hennessy.
The next stop of the day was at Carnegie Science Center, one of the four Carnegie Museums in Pittsburgh. Learners heard from staff about the center and got some free time to tour the interactive space, including the current STEM–based exhibit GUITAR.
The Summer Program is halfway over, but there is still plenty to learn and see! Preview for cycle 4 next week: Entrepreneurship.
Week Three Photos