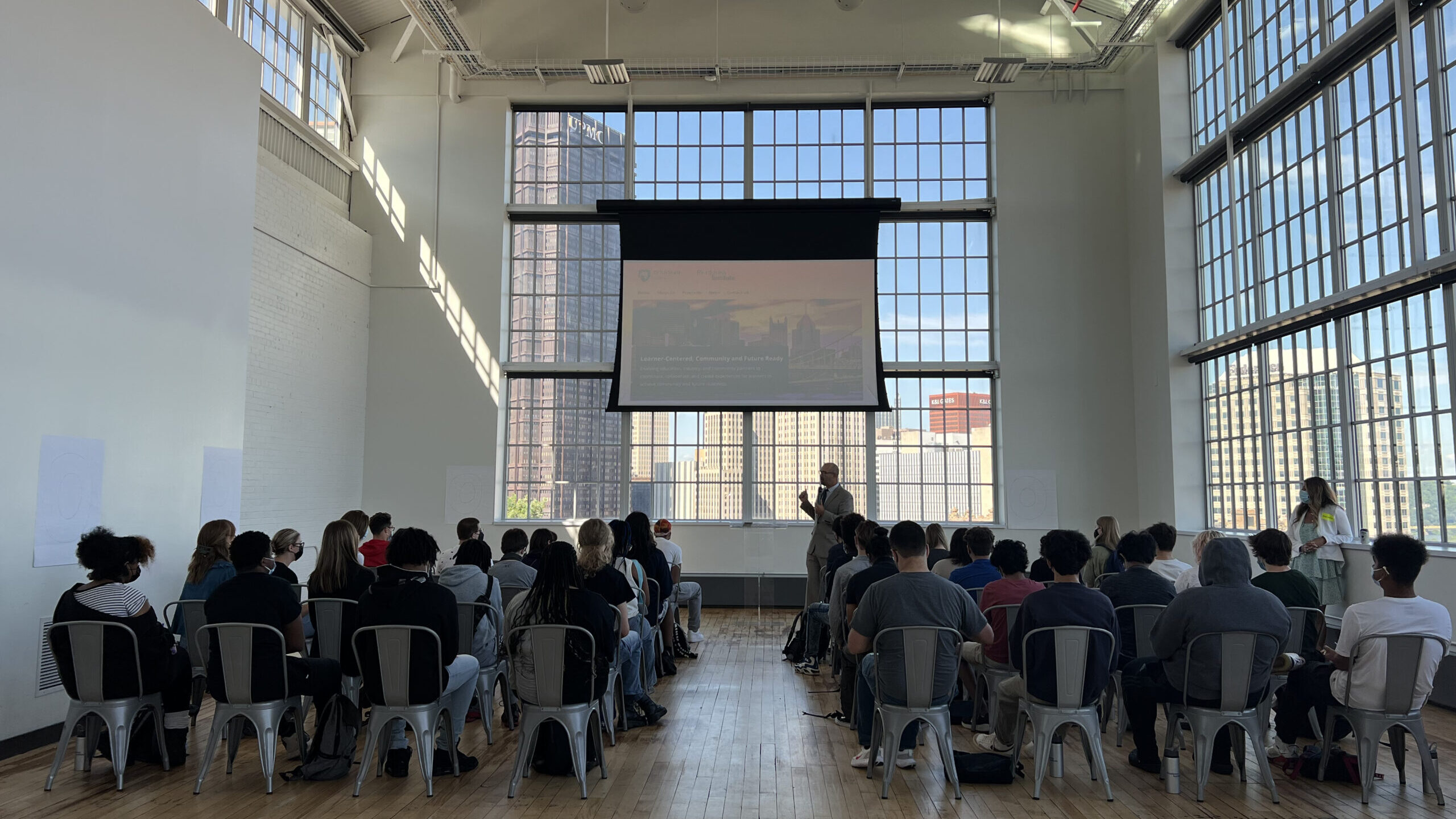 For 45 learners this summer, showing up is the first step to becoming community and future ready. Some other steps? Learning new skills, making connections, and creating positive change.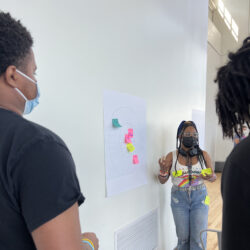 Those are just a few of the many valuable experiences that participants in the Readiness Institute at Penn State's Summer Program will have over the next six weeks. The summer program is in its second year and offers rising high school seniors an opportunity to identify and create their own pathways for the future. They'll hear from local and national leaders, engage in relevant discussions, and explore the city — and get paid while doing it. It's a summer job with an invaluable payoff.
Program Kickoff
This summer's incredible and diverse group of learners (45 students from 22 local school districts), instructors, and community leaders kicked off the second year of the program on Monday, June 27, at the Energy Innovation Center's Covestro Brightspace. They completed a few fun activities (Ultimate rock paper scissors), discussed skills they believe are most important for being successful in life, and welcomed guest speakers to talk about their professional and personal pathways.
Skills needed for success (as identified by the learners during kickoff event):
communication
networking
staying healthy — physically and mentally
stress management
organization
self-discipline
teamwork
public speaking
"No matter what you want to do after high school, we are going to help you get there and be successful," said Justin Aglio, Executive Director of the Readiness Institute, during the summer kickoff. "This summer, you're going to hear from so many different speakers with diverse paths and backgrounds. You may think you know what A to Z looks like, but it can take many different roads, and our team, along with our amazing partners and speakers, will help you with the tips and tricks to navigate those paths."
During the kickoff, the learners got to hear from a range of amazing guest speakers, including Major Devon Diaz (Ethics Officer with the Army Intelligence Integration Center) who spoke to students about her journey and military career and Josiah Gilliam (Special Initiatives Coordinator for the City of Pittsburgh) who talked about the importance of community and integrating the youth voice. Jim Denova (former Vice President of the Benedum Foundation) had an important message for learners about the future of STEAM and workforce development, and Dan Wallem (Decision Analysis Consultant) introduced the topic of decision quality and essential decision-making tools.
Two students, Zander and Zea, from the inaugural class of the Readiness Institute Summer Program also joined the kickoff to share about their experience — what they learned, their advice to the new cohorts, and their favorite parts of the summer. At the top of their list: the friendships and connections they made last summer and continue to cherish as they prepare for college and post-graduation opportunities.
At the end of the kickoff day, learners split into the three cohorts they will be with all summer. Each week, the cohorts will rotate between on-site classroom learning at the Penn State Center Pittsburgh, off-site field trips around the region, and virtual reflection days.
Week One Highlights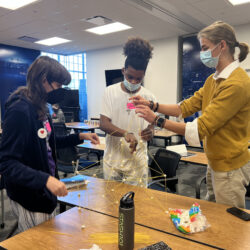 The rest of the week — cycle 1 — was filled with new experiences and connections. On site, learners got to dive into social emotional learning. They started off with team-building activities — have you ever seen a 34-inch tower made of spaghetti and marshmallows? They also took part in discussions about agents of change and workshops with guest speakers. Learners completed their own Predictive Index Assessment with Colleen Redshaw (Center for Industry) to better understand their strengths and skills. Linsey Covert (CEO and Founder of TEAMology) spent the afternoon with the on-site learners, guiding in-depth and engaging discussions and activities about mental health, including how it has been affected by the pandemic and recent events, how society shapes emotions, and ways to maintain healthy mental fitness.
The off-site trips this week gave learners a great opportunity to experience an intersection of education and creativity. They toured the facilities of: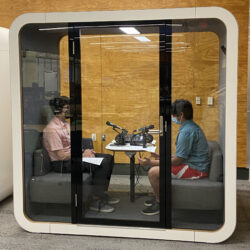 "I really enjoyed this trip [to SLB Radio] because I have never even considered what a radio company would look like and how much preparation and skill is needed to create a podcast that would interest listeners," said learner Heidi S.  "I learned how to work the small recorder after a lot of difficulties. However, I learned that these setbacks are inevitable and that you can learn from your mistakes. Wherever you are, there will also be difficulties but each time you have to face it with the right mindset and keep trying. I had never thought about working in this type of setting, and I am thankful for getting exposed to a new career path."
The third rotation of the week was a virtual day, which focused on self-reflections and pathways. Learners were asked to complete assignments in their own time before coming together as a group on Zoom in the afternoon to review assignments and discuss various topics. This week, learners talked about future readiness skills, change literacy, and decision-making.
With the first week down, learners and instructors are understanding the importance of showing up — because you don't want to miss anything! Next week will focus on digital fluency.
Summer Program by the numbers:
45 learners
22 school districts
10 instructors
21 offsite tours
3 group field trips
6 weeks of learning, exploration, and connection