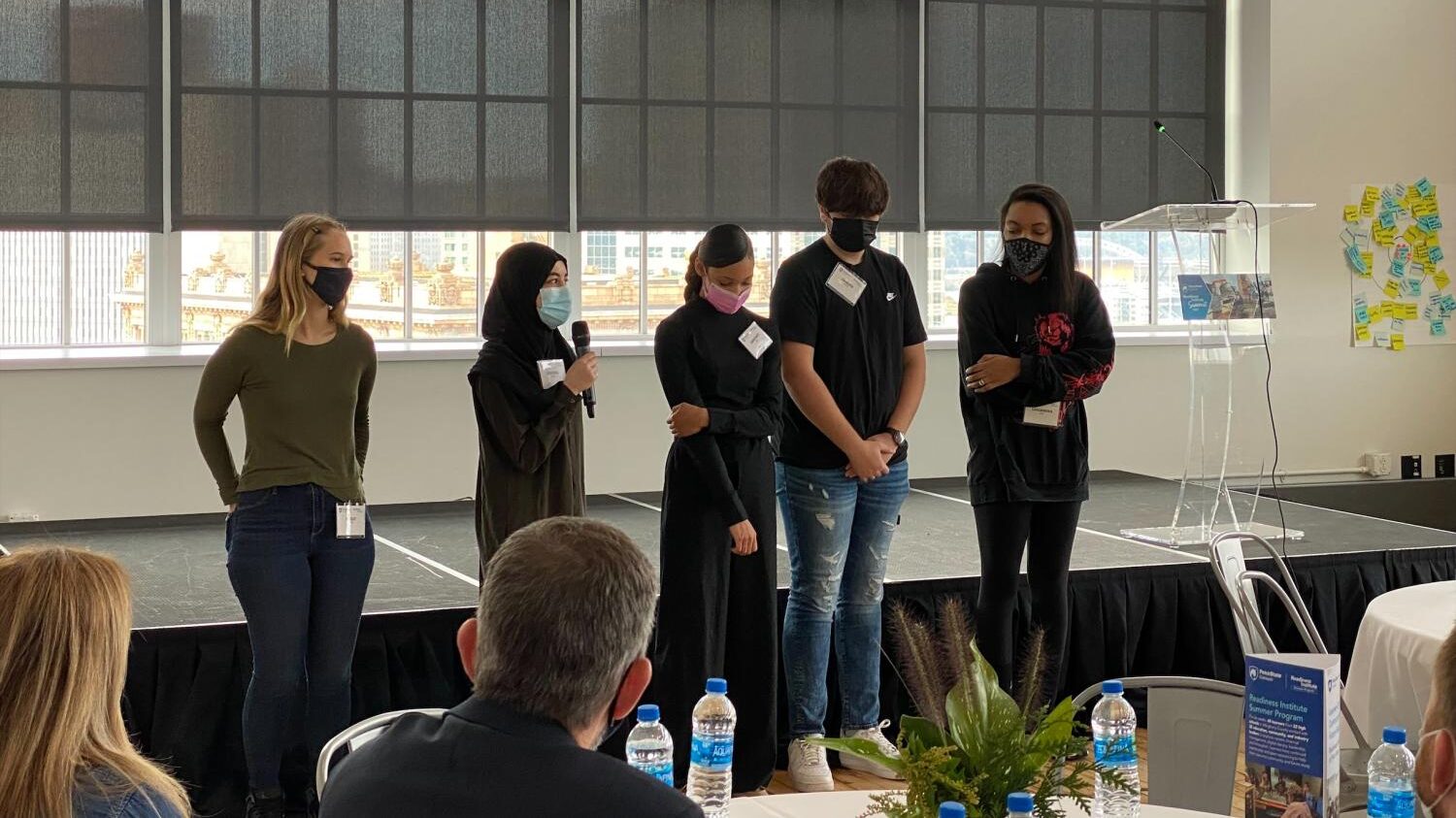 "Teaching has never been more important, but in many places, it's more challenging than ever," said Tom Vander Ark, CEO of Getting Smart and the first executive director of education for the the Bill and Melinda Gates Foundation. Vander Ark shared collaborative techniques in education and innovation during the Readiness Institute Summit. Learners and leaders in education participated in the daylong, interactive event on Thursday, October 28, at the Energy Innovation Center, home to the Readiness Institute at Penn State.
Vander Ark's message for educators:
Engage with informal learning experiences that emerged over the past two years during the COVID-19 pandemic.
Encourage more interest-based learning in the future by embracing social and emotional learning.
Lean into competency-based systems that meet learners where they are and engage students with real-world learning opportunities that lead to success.
"School and system leaders can do more to change the way a community thinks about itself and its future than any other person in the community. Lead where and how you can do it," Vander Ark said. "The world is facing adaptive challenges including exponential tech, pandemics, and climate change. Every sector is complex, and an increasing amount of work is done by diverse teams using smart tools. Focus on wellness — yours and your students', create safe places of belonging, reconnect, build relationships, and stay healthy. Keep developing your personal vision for powerful learning."
Esther Wojcicki, CEO and founder of Global Moonshots in Education, delivered a message of inspiration to the audience as she was honored as the Readiness Institute Community Ready Leader of the Year for her support of the Readiness Institute Hope Moonshot program.
"My goal, our goal, is to empower those around us, to lift up the voices of the oppressed and provide learning opportunities for all learners, regardless of background," Wojcicki said. "It is an honor to be recognized as a leader in this area and to be in a position to support people of all backgrounds to work together to uplift everyone. We can do it; it is happening right now, and we just need to accelerate it."
Entrepreneur Mark Cuban also was honored at the event as the Future Ready Leader of the Year for his collaboration with the Readiness Institute to bring the Mark Cuban Foundation AI Bootcamp to the Pittsburgh region.
Stan Thompson, program director for education at The Heinz Endowments; Sam Moore, executive director for the Moonshot Museum; and instructors from the Readiness Institute Summer Program shared their messages of support for the K–12 students who are at the center of each program's focus and success.
Justin Aglio, executive director for the Readiness Institute, said the enormous support, outreach, and collaboration from leaders in education and the community are what drive the mission of the Readiness Institute.
"True movement and change can only be achieved when communities, educators, and industry champions come together to share, learn, and connect," Aglio said. "We are thankful to all stakeholders, including learners, educators, community leaders, the industry sector, and more, for supporting community and future readiness."
The next Readiness Institute Summit is slated for fall 2022.